THE Scottish Government has named the additional forms of ID that will be acceptable in shops and pubs after 1 October.
Until now the only acceptable forms of ID for drinks sales have been passports, photographic driving licences and British Retail Consortium approved Proof of Age Standards Scheme (PASS) cards.
But from October retailers will also be able to accept Ministry of Defence identity cards, biometric residents' permits and national identity cards issued by EU members as well as Norway, Iceland,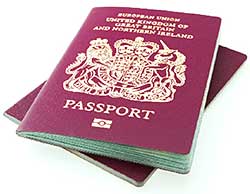 Liechtenstein and Switzerland for sales of alcohol, tobacco and solvents.
Biometric residents' permits are credit-card sized documents with a secure embedded chip, photograph, name and date of birth, issued by the UK Border Agency. Formerly known as the identity card for foreign nationals, there will be around one million in the UK by the end of the year.
Defence identity cards, also called MOD90, are issued to military personnel when they join their units. They are credit card-sized, with a photo, name, service number, rank, date of birth and height. No one under 18 has an MOD90.
Linda Williams, co-owner of Premier Oxgangs Broadway c-store in Edinburgh, welcomed the addition of the MOD90 as acceptable ID. "We have two barracks – Redford and Dreghorn – within walking distance of the shop. A lot of our customers are squaddies," she said.
Problems arise, she explained, when they are ready for deployment. "The army takes their passport and driving licence. Unless they have a CitizenCard, they have no other form of ID. They can go off and fight for the country but not buy a can of lager."
Unable to accept the MOD90 as proof of age, Williams has had to refuse sales. "They look very young," she said. "Certainly under 25."
Williams is pleased that, as of October, she will be able to accept the MOD90. "It was so short-sighted of the government not to anticipate these things." But she raises another problem: military personnel are not allowed to hand their ID cards over to anyone else. They must keep them on their person at all times. This may, she speculated, make them easier to forge. "I have never seen one in my hand, so I don't know how this will work," she said.
The prescribed forms of ID provide a defence to a person charged with selling an age-restricted product to someone under 18. Licensees are not under an obligation to accept ID and are still free to refuse a sale under any circumstances.