AN American feminine hygiene brand has designs on the UK market.
Softcup is a disposable menstrual cup and is in the words of the manufacturer "the first innovation in the category for decades".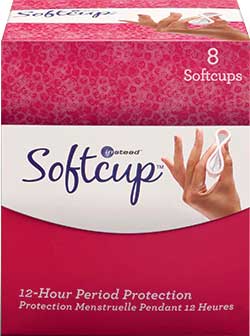 The firm says women can wear Softcup undetected for up to 12 hours – gaining longer protection than from traditional sanitary products.
Softcup, on the market in the US since 1996, is said to have seen more than a 50% year-on-year growth. It is hypoallergenic, non-toxic, latex-free and contains non-irritating materials.
The eight-count box of Softcup, with an RRP of £4.99, is now on shelves at selected Boots stores across the UK and Republic of Ireland, and there are plans to roll it out to other retailers later this year.
The launch is being supported by marketing work that will include sampling, in-store promotion, TV, print and digital advertising, and social media activity.