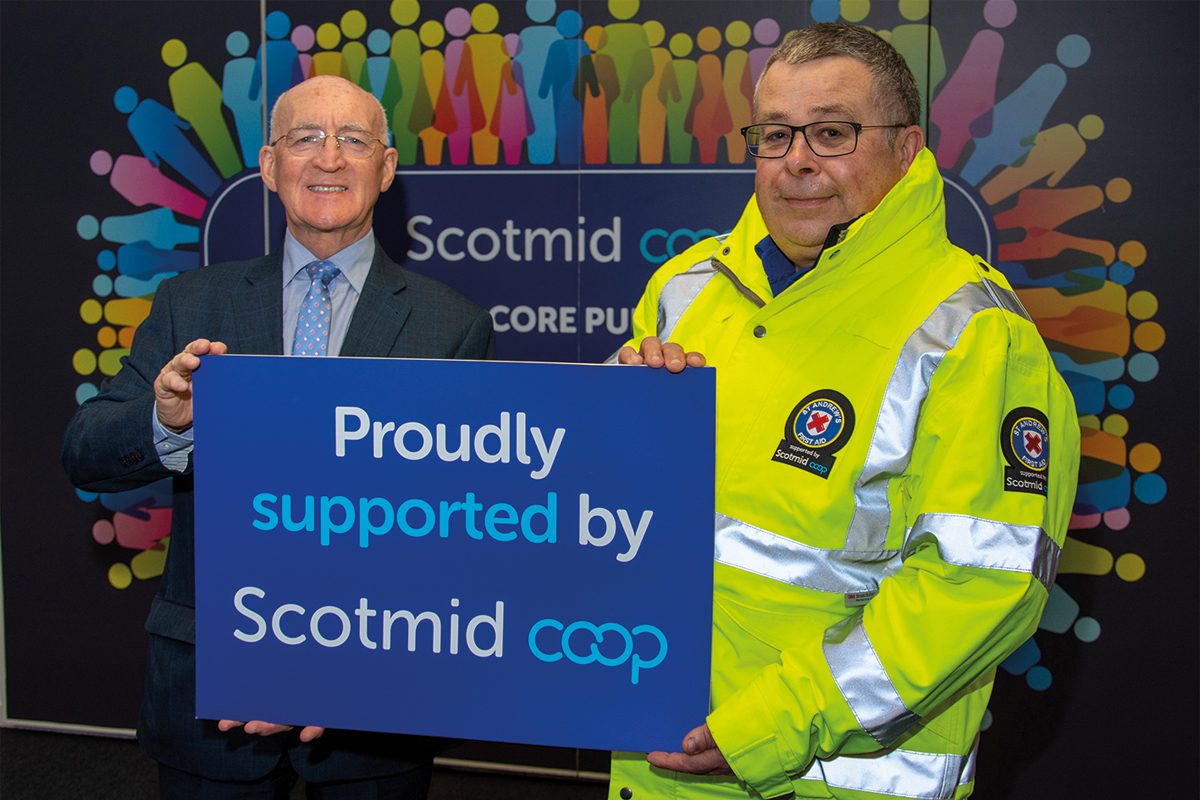 SCOTMID has helped Scotland's only dedicated first aid charity, St Andrew's First Aid, to invest in 125 new uniforms.
The charity, which has a long-standing relationship with Scotmid, received £25,000 in support from the retailer to help kit out and equip volunteers.

Scotmid's funding comes at an ideal time for the charity, which provides trained first aid support at large scale sporting and music events, as well as smaller scale community events.
Harry Cairney, Scotmid President, said: "As a community retailer, we are continually looking for ways we can support charities that share our values.
"St Andrew's First Aid's highly skilled volunteers give up their time to provide a vital service to the public and step in when they need it most. We are thrilled to be able to continue our support."
Stuart Callison, chief executive of St Andrew's First Aid, said: "Scotmid's continued support is invaluable in helping us to properly kit out and equip our volunteers."