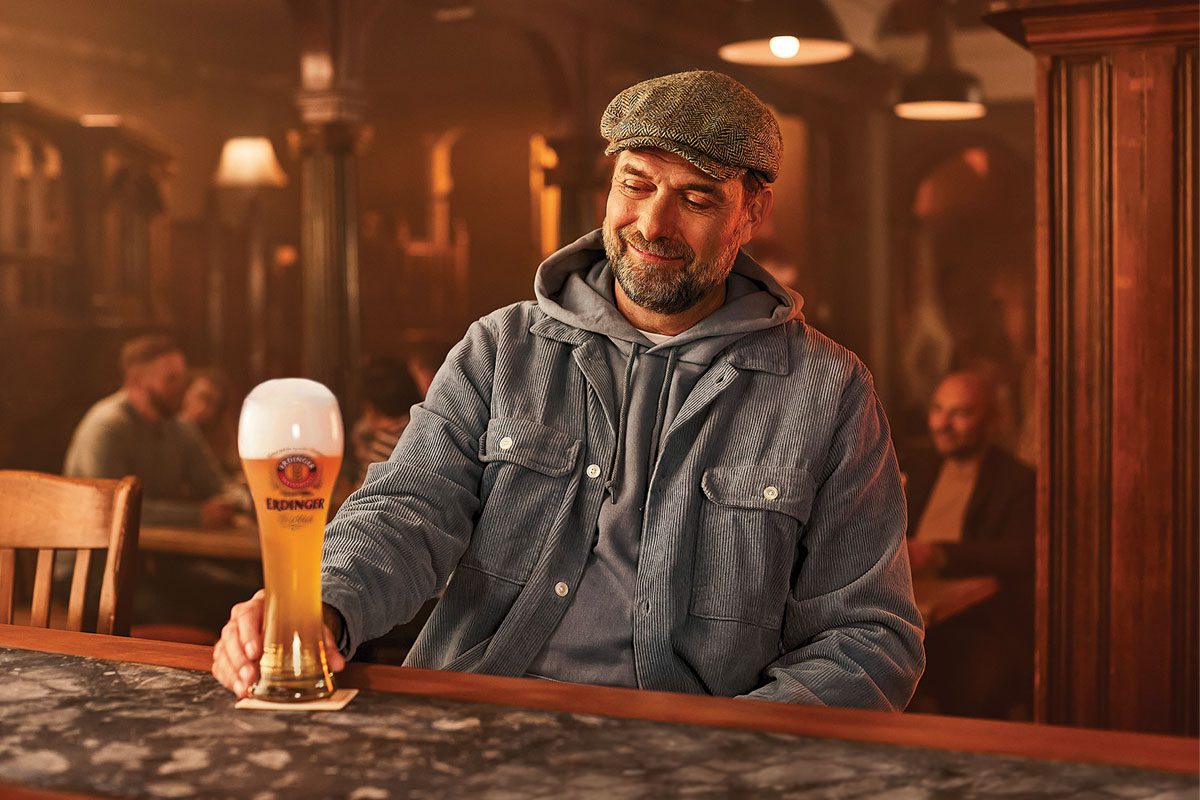 GERMAN beer brand Erdinger Weissbräu is back with a new advert featuring brand ambassador Jürgen Klopp.
The 30-second advert sees a nervous bartender serve an Erdinger to Klopp, head coach of Liverpool FC and – more importantly – a German native.
In the first iteration of the campaign, Erdinger educated consumers on the importance of a foamy head on its wheat beer. This latest advert also encourages consumers to shake yeast sediment from the bottom of their bottle when pouring.
The second-phase of Erdinger's campaign with Klopp, the advert has been running across media platforms, including TV, digital and out of home and, in a first for the brand, cinemas.
Since the campaign's initial launch in the spring of 2020, Erdinger has recorded year on year improvements in distribution and rate of sale.
Wolfgang Kuffner, marketing director at Erdinger Weissbräu, said: "Jürgen Klopp personifies the pursuit of excellence that we strive for in every Erdinger Weissbräu beer.
"By coaching the bartender to 'never skim an Erdinger' in our first campaign together, he helped people understand that wheat beer needs a big foamy head to help retain its freshness and soften it in the mouth to give a smooth taste.
"Our latest collaboration sees Jürgen revisiting The Dovedale Towers pub in Liverpool to enjoy a glass of Erdinger Weissbier but this time it is the bartender who stresses how important it is not to forget the yeast – the best bit."