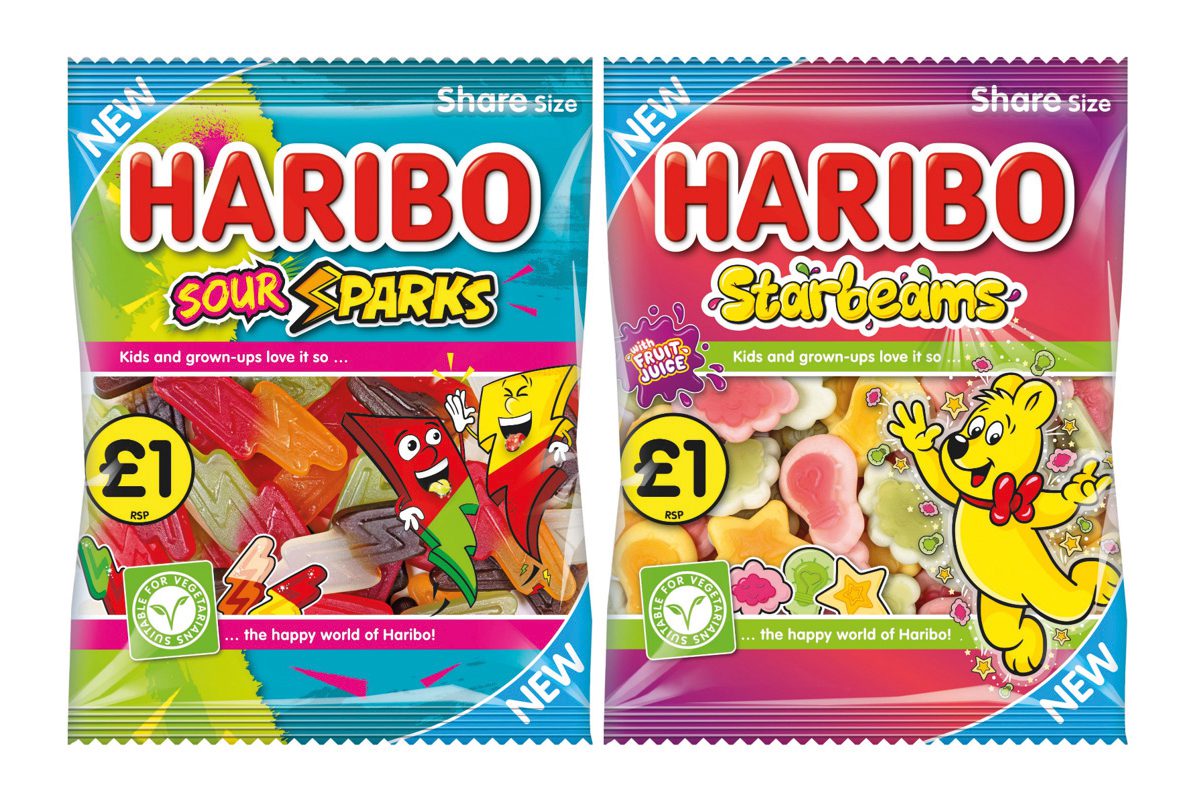 HARIBO has expanded its vegetarian-friendly range with the launch of two new variants.
New Haribo Sour Sparks, are chewy lightning bolt-shaped sweets available in three flavours: cola and lemon, apple and cherry and raspberry and pineapple.
Haribo's first vegetarian foam sweet – Haribo Starbeams – come in three flavours: cherry, apple and lemon with added fruit juice.
Both products are available in standard and priced-marked packs.
Claire James, trade marketing manager for Haribo, said: "Both Sour Sparks and Starbeams deliver the fun, quality and taste that consumers know and love from Haribo using ingredients that are suitable for vegetarians.
"With two bright and vibrant packs to add to shelves, each with its own unique selling point, we know that these products will cause a stir. Each features an on-pack flash to reinforce that these treats are suitable for vegetarians, making it even easier for consumers to make a choice about the products they would prefer."