New products join growing brand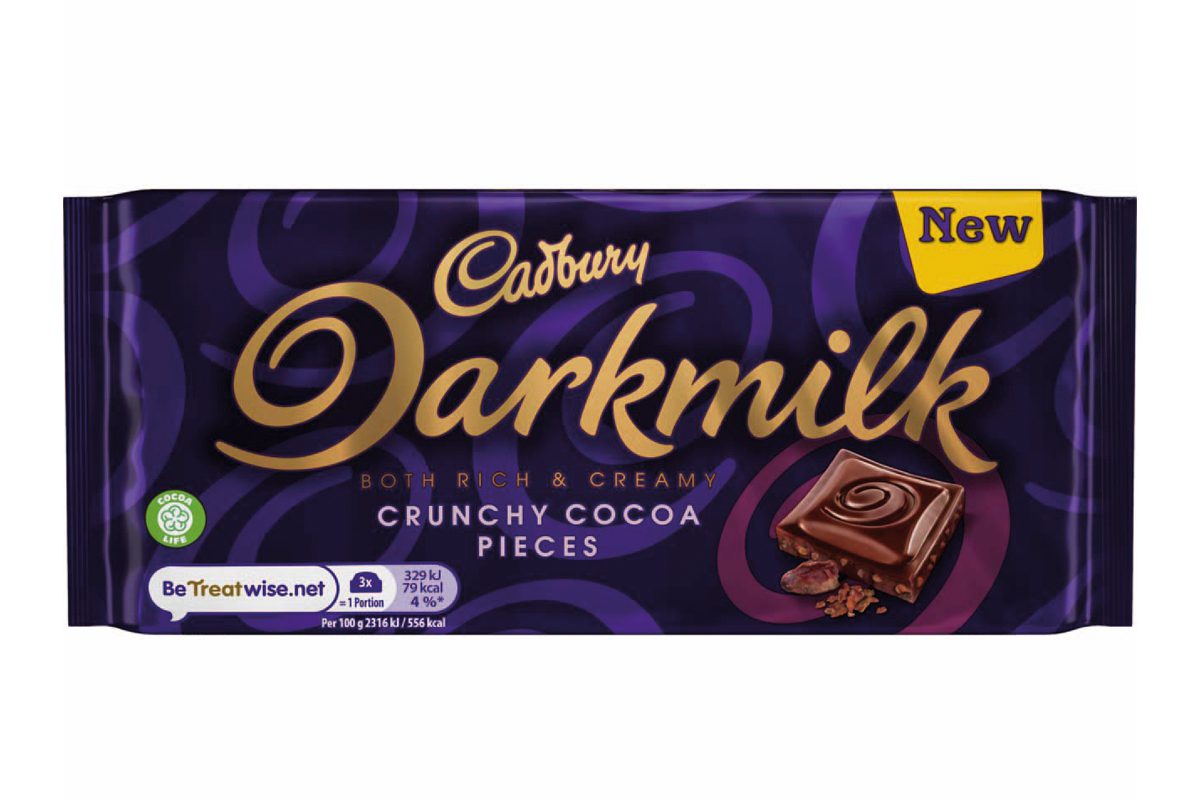 FOLLOWING a successful launch year – with £13.3m in value sales according to Mondelez – Cadbury Darkmilk is to be expanded with the addition of two new products.
Mondelez reported a repeat purchase rate of 27.5% and said 18% of Darkmilk sales were incremental to block chocolate.
To catch that momentum, the firm is now launching Cadbury Darkmilk Giant Buttons and a bar with Crunchy Cocoa Pieces.
Brand manager, Pippa Rodgers, said: "We know that Cadbury Darkmilk has been a tremendous success with shoppers over 45 years old.
"This demographic under-indexes in sharing bags, and by bringing a brand they love to them in a format that is loved by shoppers, we are confident that we can help retailers drive sales for the Darkmilk brand.
"The combination of Darkmilk in a proven format loved by consumers offers an ideal product for sharing with loved ones, perfect for the big night in."
Cadbury Darkmilk with Crunchy Cocoa Pieces comes in an 85g tablet format, and Rodgers said it has been created to tap into the key Darkmilk occasion where shoppers are looking to unwind in the evening.
She continued: "Shoppers tell us they are looking for intense, rich and chocolatey flavours as they unwind in the evening."
Rodgers added that dark chocolate accounts for 6% of total chocolate sales, and sales are growing at 16% – which, she said, is 6% ahead of milk chocolate.
"We know that shoppers respond to more innovation in the category, and that's what we're introducing with these two new launches," she said.
The launches will be promoted through advertising in April and again in October.
The campaigns will include PR, TV and out of home advertising, as well as in-store activity with sampling, and a social media campaign.
Darkmilk with Crunchy Cocoa Pieces, in an 85g bar with an RRP of £1.50 is available in cases of 18. A 105g pack of Darkmilk Giant Buttons has an RRP of £1.99 and is packed in cases of ten. The 90g £1 pack is also packed in tens.