Fuel brand extends its Scottish footprint with Dingwall deal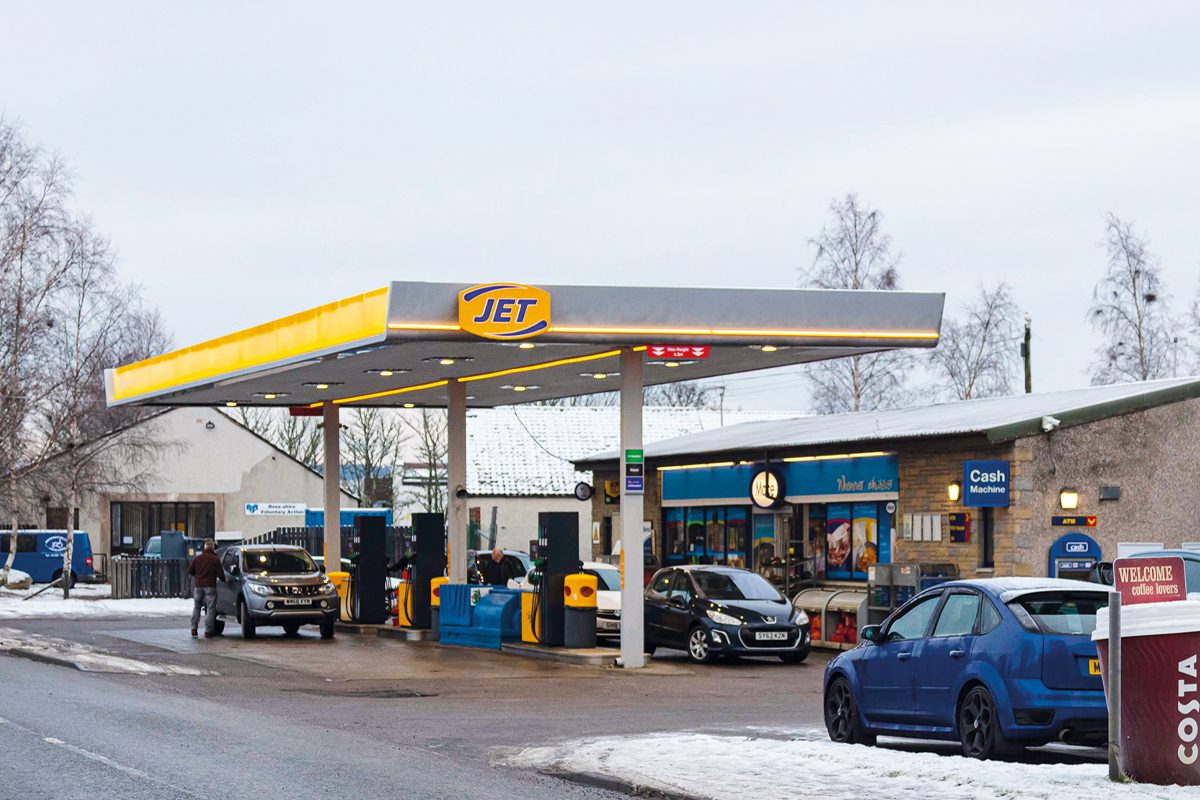 A DINGWALL forecourt entered the new year in fine fettle thanks to a revamp under Phillips 66's Jet fuel brand.
Highland Fuels, a Jet approved partner in Scotland, secured the contract to directly supply West End Filling Station, with the forecourt joining the network in early November 2019.
Since then, the site has been overhauled with Jet's latest branding.
West End Filling Station is owned by Elaine Houston and Steve Cunningham, who took over the site in 2006. The pair also own Bridgend Service Station in Fife.
Commenting on the switch to Highland Fuels – and Phillips 66 – Cunningham said he and Houston "really liked their new image", adding that the Jet brand is well known in the local area.
Cunningham also said that due to the layout of his forecourt, having the option to have Phillips 66 fuels delivered by Highland Fuels' smaller tankers was an "ideal solution" for the business.
"We're up against tough local competition, with a large Tesco store and forecourt in the town centre, but with the Jet brand now in place, I'm confident that we will attract more customers than ever before.
"Customer feedback has been very positive and the impact the new Jet image has had on the site's appearance can't be underestimated. It's now a sleek, modern-looking forecourt and I'm excited to see what the future holds with the new supply contract in place."
Pamela Maclean, sales director at Highland Fuels said West End Filling station was a "great addition" to the firm's portfolio of Jet-branded sites.
"This site is in a fantastic location and we are excited to work with Steve, Elaine and their Dingwall team.
"We continue to expand our presence in the Scottish retail sector, offering Jet, Highland and Thames brands.
"We are a small team, which means we offer our dealers a personal service on a day-to-day basis. Our ethos is 'big enough to deliver, small enough to care," she said.
Paul Yates, retail account manager for Jet in Scotland, said: "We're delighted to have another Jet-branded site in the Highlands.
"West End Filling Station takes our total number of sites in this region of Scotland alone to five, which is impressive given that it is one of the most sparsely populated areas of the country.
"With around 50 independently owned Jet-branded forecourts throughout Scotland and another addition to be announced early in the new year, it's a very exciting time for our Scottish network."
Highland Fuels owns and operates 15 forecourts across Scotland, three of which are Jet-branded. The company also supplies dealer sites across Scotland under the Thames and Highland Fuels brands.