Winner: Doonfoot Day-Today, Ayrshire
Supported by Highland Spring

Winner details
Symbol: Day-Today
Stores operated: Doonfoot Day-Today; Barassie Day-Today.
Ross and Mandi opened their first store in Barassie, Troon in 2016. Since then both stores have enjoyed double digit year-on-year growth.
Doonfoot Day-Today has an incredibly active social media presence with a huge reach. One post from the store has even gone viral and received five and a half million views.
Before setting up shop in Ayrshire, Ross worked at United Wholesale Scotland, while Mandi was once employed as the Saturday girl at Barassie Day-Today.
Ross and Mandi were the most successful retailers on the night at the Scottish Grocer Awards 2019. The pair picked up three gongs, two for Doonfoot Day-Today and one for Barassie Day-Today in Troon.
A breath of fresh Ayr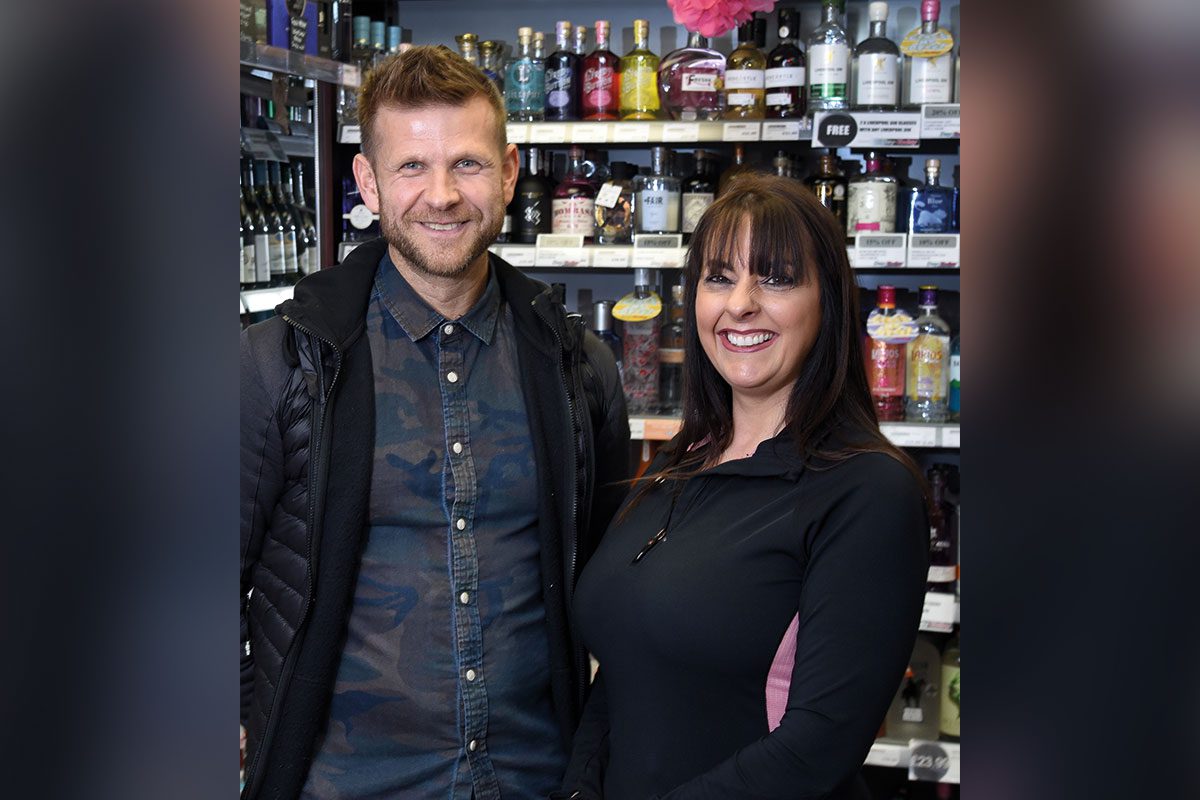 THERE is, at least for the moment, no law forcing retailers to encourage their shoppers to make healthier dietary choices. That doesn't mean there aren't plenty of Scottish stores going the extra mile to promote better habits in their community.
When Scottish Grocer Awards judges hit the road in early 2019 on their search for the Health Promoting Retailer of the Year, supported by Highland Spring, they had a tough job on their hands.
It was a competitive field, but this year there was one store in the Ayr suburb of Doonfoot which stood out from the crowd.
Doonfoot Day-Today in Ayrshire is a store with community at its heart and a focus on promoting healthy eating habits is just one way in which retailers Mandi Duncan and Ross Macpherson have made their mark on the area.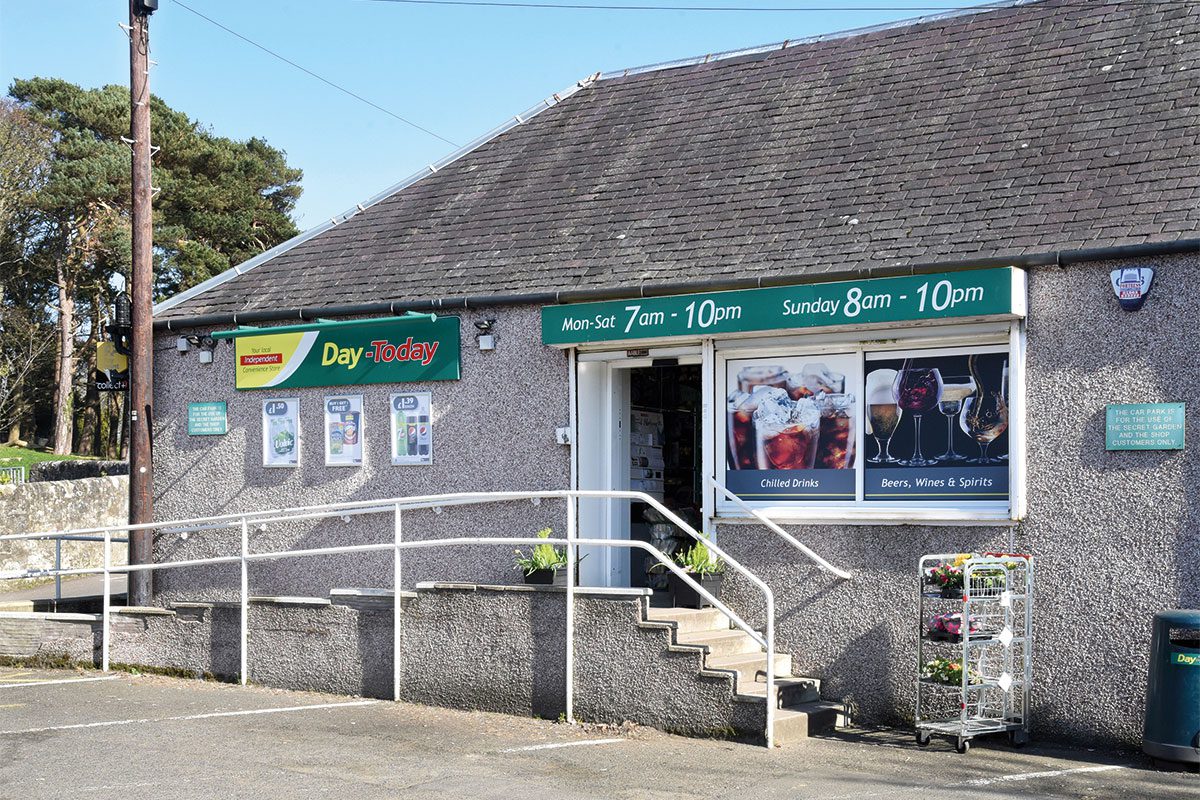 Having opened their doors just two years ago, Mandi and Ross have already carved out a space for their business at the heart of the community.
Working in conjunction with the Healthy Living Programme, last year Mandi and Ross hosted a mammoth 'Big Brekkie' event, educating and feeding 400 school kids.
Serving up toast and banana, chopped fruit and plenty of Weetabix, the pair ensured children were well fed – and their efforts seem to have been well received.
"The school kids were really good," said Ross.
"A lot of the feedback was that they were trying things they had never tried before. Kiwis, strawberries, raspberries, blueberries and things like that."
The activity in the school has been well received by parents, with the store's social media page receiving plenty of positive reviews according to Ross.
"We've had parents on Facebook saying their kids wouldn't eat breakfast before and now they'll say: 'The wee man is demanding a banana. I've been trying to feed him a banana for the last three years and he wasn't interested'," he said.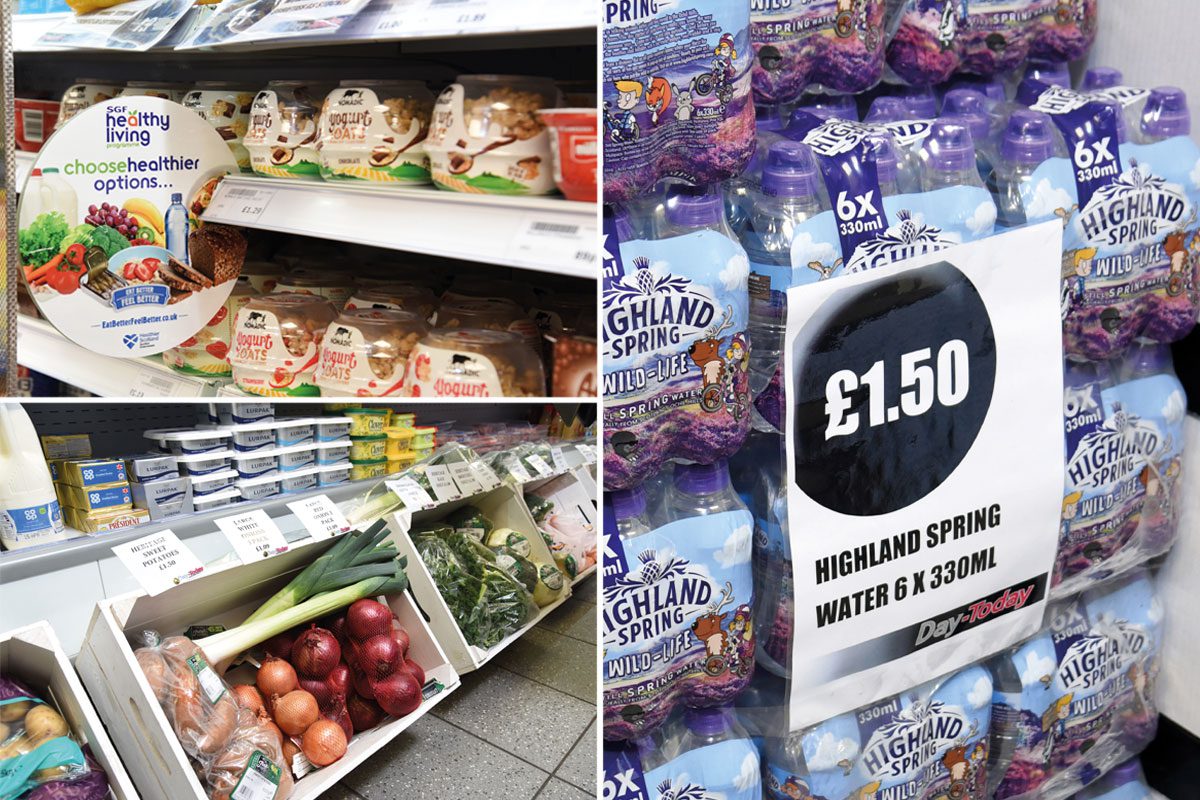 It's not just the pupils at the local school who have benefited from the healthy focus at Doonfoot Day-Today either, as Mandi explained.
"I got up dead early one morning and chopped up loads of fruit before school started and went in and made a big fruit salad for the teachers," she said.
The local nursery has also gained from Ross and Mandi's health promoting activities. Following a request from Doonfoot Nursery, which receives zero funding from the Scottish Government to provide kids with snacks, the retailers committed to supplying £25 worth of healthy products each week.
Working to an approved list of healthier products, Ross said the store provides everything from fruit and natural yogurts, to light cheese spreads and wholemeal wraps.
"They do toast and cheese for the breaks or a wrap and we provide that every week at our cost. It's about £1,000 a year we give to Doonfoot Nursery because they're not funded.
"It's a lot of money for someone to give up but it all depends on where your heart lies," he said.
Promoting health is more than just a charity case at Doonfoot Day-Today, it's also a key part of the in-store business.
While the store's limited square footage restricts the space available for chillers, Mandi and Ross have still opted to stock an impressive volume of bottled water – which accounts for five metres of chilled shelving.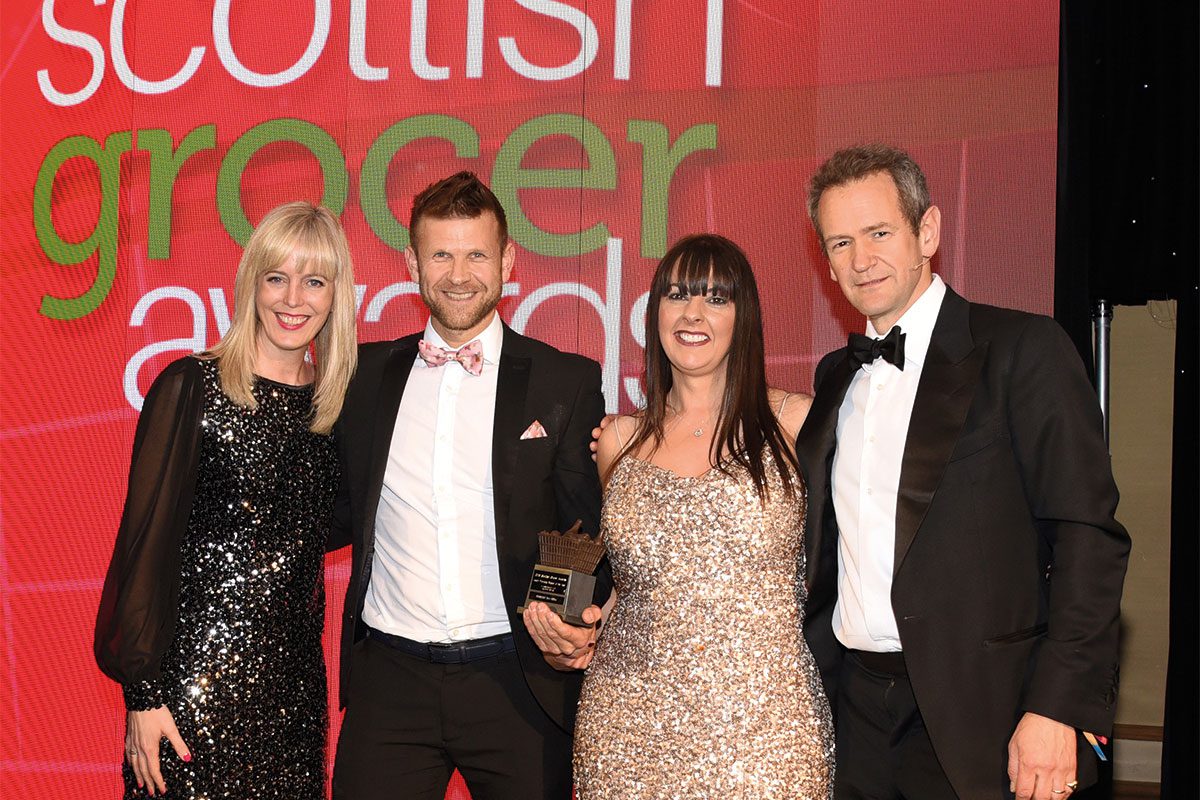 Stocking a broad range of bottled water covering a variety of formats and flavours provides shoppers with healthier alternatives to traditional soft drinks, and Ross said customers are definitely making those healthy choices.
"Our full water bay is very important. For any shop that's got a huge chiller this is what they should be looking to do. Give as much to water as you can.
"One, the margin is really good on water; and two, it's a requirement. We see a lot more healthier builders coming in and they're picking up a bottle of water now," he said.
Mandi and Ross even noted that the stereotypical tradesman's morning purchase of a 750ml glass bottle has been in decline, as more and more builders switch to bottled water.
At lunch time, healthier options have been hitting the spot with shoppers too, thanks in part to a meal deal offer comprising a sandwich, bottle of water and the option of a baked crisp or piece of fruit.
Doonfoot Day-Today's health credentials are also visible across the store's ambient grocery range.
Mandi and Ross have opted to place an impulse fruit stand close to the tills, where FSDUs stocked with multipacks of bottled water can also be found.
And for anyone who is unclear on just what a healthy option is, Doonfoot Day-Today is well signposted with almost every shelf in store adorned with Healthy Living Programme point of sale, directing customers to healthier products across categories.
If you calculate overall shop waste, what you're left with is actually fine.
Fresh fruit and vegetables, which can be a challenge for convenience stores, also feature prominently in store.
Space in the store's chillers has been given over to fresh produce, while fruit and vegetables can also be picked up from wooden display crates which run the full length of the chilled section.
With so much fresh produce in store, wastage could be a concern for some retailers, but Ross reckons that focusing too much on this potential problem could end up limiting a store's potential.
"I think you should look at your waste as overall shop waste and not just the chiller. If you think about chiller waste you'll end up chucking everything out because the waste will look significant if you want to do it right. But if you calculate overall shop waste, what you're left with is absolutely fine," he said.
All of the heath promoting activity at Doonfoot Day-Today hasn't just helped the store pick up prizes, it's also been good for business according to Mandi.
"That's not why we do it, but it's one of the main reasons. It does increase your profile in the area," she said.