Boost launches 12 for price of 10 promo alongside one litre for £1 PMP release running through April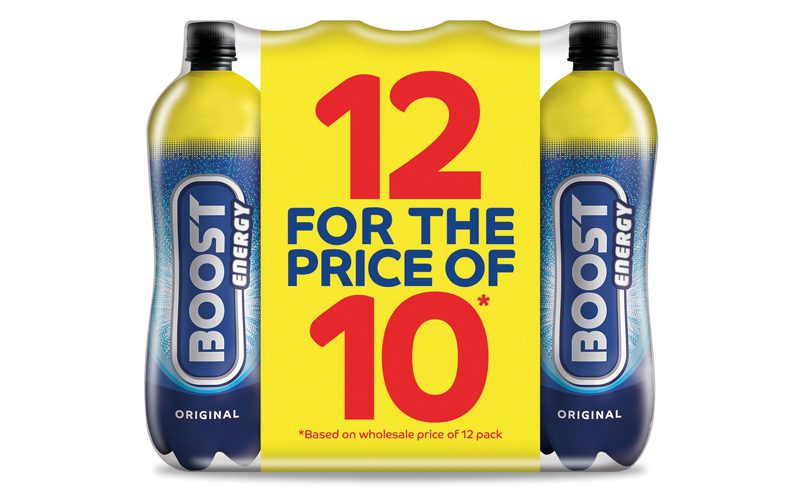 CONVENIENCE-focused energy drinks brand Boost is looking to give something back to retailers in 2019 with the launch of a new promotional campaign.
Boost Drinks has launched new promotional packs which will allow retailers to buy 12 bottles for the price of 10 on its 500ml Boost Energy Original price-marked SKUs.
The energy brand is also offering its 1L bottles of Boost Energy Original, Boost Energy Original Sugar Free and Boost Energy Exotic flavour in a £1 PMP.
Boost's 12 for 10 promotion is now available in wholesalers and is scheduled to run until the end of March, while the £1 PMP runs until the end of April.
Simon Gray, founder and managing director of Boost commented: "As an independent company that only supplies to independent retailers, we understand the challenges that store owners face at the start of the year with everyone tightening their purse strings.
"We want to support retailers and help keep sales up, so our team is always looking for ways to do something special to increase awareness of its products and get customers through the doors of independent retailers.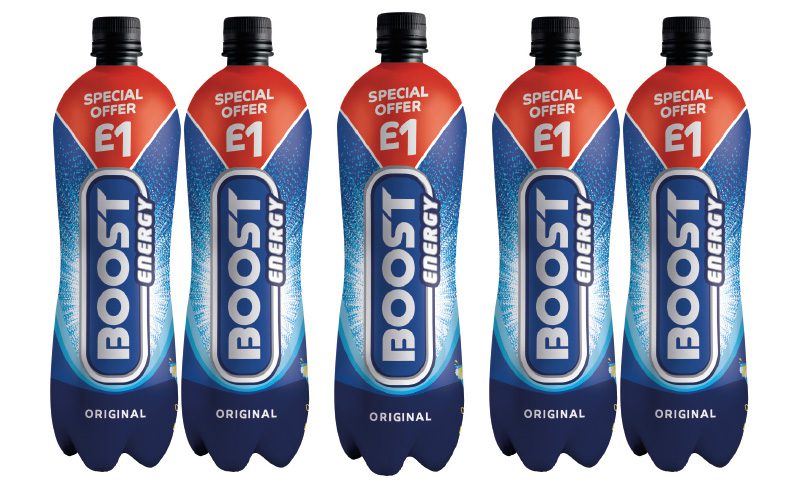 "These tried and tested promotions are great for independent retailers as these will help drive incremental profit opportunities, offering a great return on investment.
"From the time we spend talking and listening to retailers we know how much promotions like these can help them so we're giving retailers plenty of opportunity to reap the benefits."
The launch of Boost's latest PMP-focused promotion follows on from a January which saw the brand reach out to consumers through a campaign focused on lifting the 'January Blues'.
Boost offered to help lift workers spirits by dropping of sugar free product samples at offices across the country.
The tour saw Boost hit the road between 21-25 January, making special deliveries to a selection of lucky offices while also stopping by wholesalers.
As well as giving away free samples of its Boost Energy Original Sugar Free SKU, trade customers and consumers were also offered the chance to win £250 by completing an online survey.
Boost's January campaign came hot on the heels of its Christmas elves activity, which saw Boost team members don fancy dress and visit cash and carry sites to help restock shelves and provide an extra pair of hands.