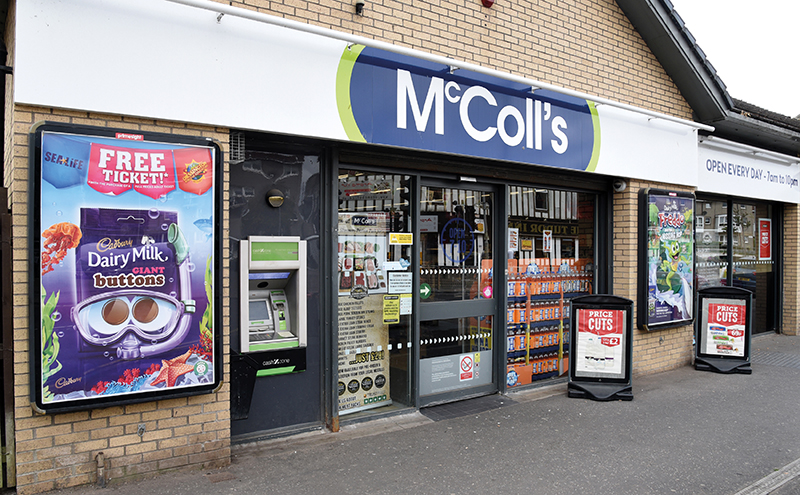 [box style="0″]
Winner details
Symbol: McColl's
Staff: 12 (full and part time)
This store is officially called 'McColl's Cambuslang' but it is located in the area of Halfway and known as 'McColl's Halfway' by the locals.

The store previously traded as a Co-op before being bought over by McColl's last April as part of their 298-store takeover.

Prior to working in the convenience industry, Anne Marie worked in Asda for around 20 years before being made redundant.

Led by Anne Marie, the store has built up a close relationship with the community and now organises Christmas parties, Easter bonnet parades, tombolas, donations for the local foodbank and partnerships with the local nursery and primary school.

The team is also heavily involved in the annual Cambuslang gala day, Summerfest, dressing up in Minnie and Mickey Mouse costumes for the event.
[/box]
MUCH like parents with favourite children, retailers aren't really supposed to have favourite customers. But Anne Marie McKenzie admits that she has a particular soft spot for 91-year-old regular Rini, who comes into her McColl's store in Cambuslang every single day.
"He's in here about five times a day and he just comes in for a blether. He comes and gets his lottery, and then comes back about an hour later for his scratch card. He's just a lovely guy."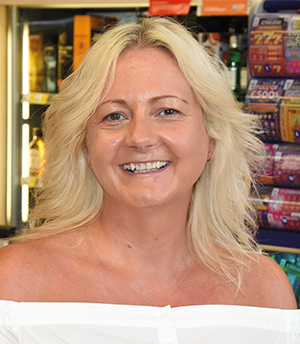 When Rini mentioned that his 91st birthday was coming up, Anne Marie made sure to note the date in the diary so she could give him a personalised cake on his big day.
It is this thoughtful, co-operative spirit that saw McColls Cambuslang named Community Retailer of the Year at the 2018 Scottish Grocer Awards.
Having worked in a large supermarket previously, starting in McColl's made Anne Marie realise how important the local community is to the convenience industry.
"You see the same people in every single day, and you are really in the heart of the community. Four of our staff members live really close – two of the girls actually live round the back of the shop – and everybody knows everybody.
"It means a lot more in a convenience store," she said.
Over the years, Anne Marie and her team have steadily increased the number of initiatives they are involved in, and the list they have built up is impressive.
The store's community outreach includes fundraising for the annual Cambuslang gala day, organising a 'tackling loneliness' campaign, taking donations for the local food bank and running kid-friendly Christmas and Easter events.
Children form a major focus of McColl's Cambuslang's community engagement. The store recently raised £170 to help a nearby nursery buy an iPad, and Anne Marie regularly brings the children in to have a go at running the store.
"They go on the tills, go on the computer, and they think they are ordering things, they say 'I've just ordered milk!' or 'I've ordered the potatoes!' Then they go back to the nursery and make their own McColl's with all their wee toys. I love having them in."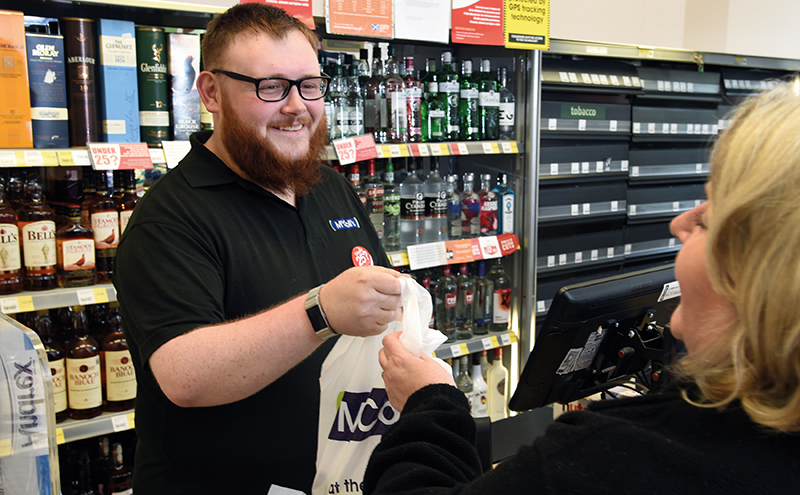 It is spending time with local people that Anne Marie has found to be most rewarding, rather than simply throwing money at charities. Not content with raising £2,800 for the nearby Archway community centre, Anne Marie and her team also made the effort to help out at one of the centre's elderly arts and crafts days.
"Going and spending time with them, even just making them a cup of tea, they just loved it. The boys from our shop also went and painted and tidied up the garden, and it was genuinely appreciated," she said.
Encouraging the team to get involved in local causes seems to have paid off, with the charitable example set by Anne Marie now leading the staff to follow in her footsteps. Every year Cambuslang holds its own annual gala called Summerfest, and after McColl's fundraising efforts – including providing Micky and Minnie Mouse costumes – one of the staff members decided to take up a place on the organising committee.
"He doesn't even live in the area," said Anne Marie, "but, because of all the work he has done with us he decided to join the committee.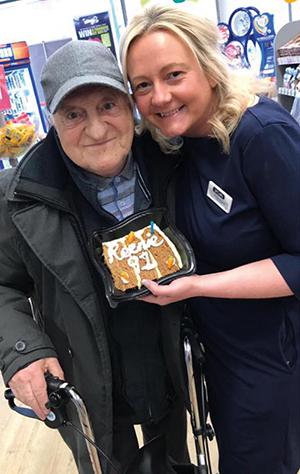 "I think we have definitely inspired him: he is also quite good with computers and he offered to go into the community hall across the road and show them how to use them. It's not something I have to make the staff do, they actually want to do it. I've got boys in here in their twenties that are giving up nights of their week to go to local meetings."
And, as if all that wasn't enough, Anne Marie has also taken to organising initiatives of her own.
"At Christmas every company seems to do charity things, then it comes to January and everyone forgets about it. So I decided that we would do a 'Good Gesture January', with a challenge for all the staff. I gave them all a tenner each and said they had to do something good with it.
"One of our customers, who had just lost her husband the year before, had broken her leg and was housebound. So some of us used our tenners and asked our local butcher to make up 14 of the ready meals he supplies, but in smaller portions. So we took them up to the lady and brought a bag of shopping for her. That was one of the good gestures."
With such a willingness to help out with good causes, word has clearly spread about the generous nature of Anne Marie and her team and they are now "absolutely inundated" with letters asking for support.
The store even received further recognition this summer when Anne Marie and her team collected a Cambuslang Community Award, a prize the retailer said was particularly welcome as nominations were submitted by the local community.
And while the team at McColl's Cambuslang go above and beyond for their customers, Anne Marie reckons supporting the community can be as simple and easy as talking to people.
One conversation with McColl's regular John Edgar lead to Anne Marie discovering he was the organiser of Cambuslang Summerfest, which then sparked the store's involvement in the event.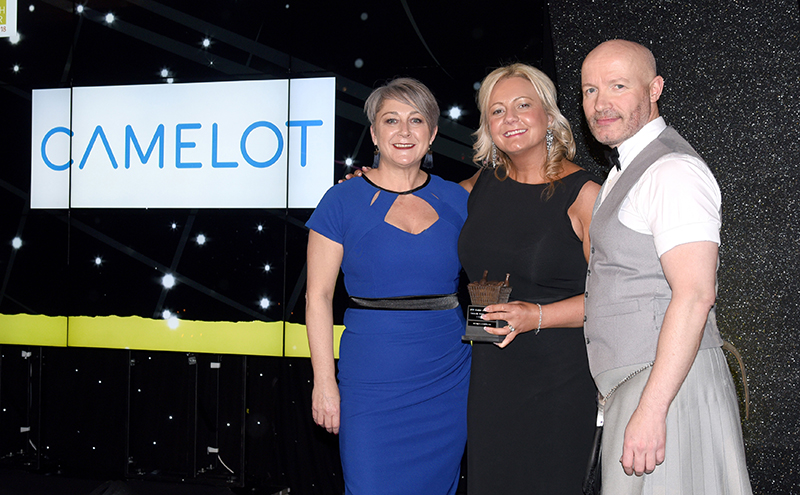 Anne Marie said its these kinds of conversations that can help retailers find out what's important to their community, and what help can be offered.
That being said, there's still plenty of work to keep community projects going, and Anne Marie is already working towards her next goal. As well as organising Summerfest, John Edgar also runs a Christmas event for children, but it hasn't been getting much financial support and had to be cancelled last year.
"I asked him how much the party would cost," said Anne Marie, "and he said about £1,000. So I promised him that this year, we would sort all the money for him so the party can go ahead."
And with her track record for delivering when the local community needs it – it's a pretty safe bet that Anne Marie will get that money by Christmas.