Sharing packs, cross-category promotion and NPD make for a solid evening snacking range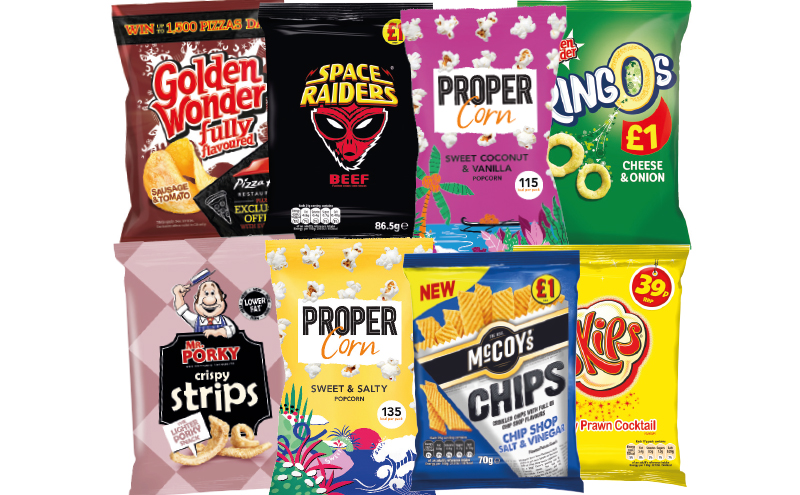 THE sweet tooth stereotype exists in Scotland for a reason, as shown by the success of confectionery sharing bags in c-stores, but does a similar opportunity exist for more savoury snacks?
Producers say yes, as they've noticed many of the same trends that can be seen in sugar confectionery and chocolate emerging in the savoury market as consumers increasingly spend more time entertaining at home with friends and family.
Cassandra Stavrou, co-founder of popcorn brand Propercorn reckons the increasing use of home-streaming services like Netflix and Amazon Prime is being felt in the snack category.
"Sharing remains important to families, with 53% of parents in favour of snacks that are suitable for sharing.
"This trend is reflected by the rise in popularity of home entertainment services, such as Netflix, which is forecasted to have 35% penetration by 2020," she said.
Consumer demand for healthier products is high although not the biggest driver in snacking occasions.
To make the most of this opportunity, Stavrou suggested retailers build their big night in range around products and formats that are suitable for sharing.
"We recommend grouping these products to create a dedicated big night in display which is located in the most impulsive area instore, close to point of sale," she said.
"A joined-up approach across multiple categories, such as confectionery and drinks, as well as cross-category promotions will increase basket spend and impulse sales."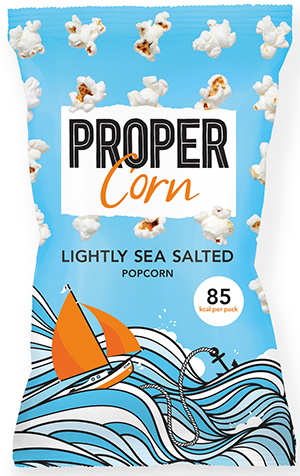 And while pretty much everyone enjoys an indulgent treat on the couch, Stavrou also reckons its key retailers include a healthier option in their big night in selection.
"In order for retailers to get the most out of the big night in occasion, their snacking fixture should reflect the growing health trend, ensuring it stays relevant to the modern, health conscious shopper.
"60% of shoppers say health influences their snack choice, so retailers should feel confident making space for healthier alternatives like Propercorn, looking beyond traditional snacking favourites."
Matt Collins, sales director for convenience at KP Snacks agreed that healthier options are now an essential component of a big night in range.
"Consumer demand for healthier snacking products is high although not the biggest driver of snacking occasions, with crisps being 38% of the snacking category.
"Retailers are giving more range space for lighter alternatives to meet this need, and we've been a significant part in this change, with products like Hula Hoops Puft, Golden Hoops in the Baked section, and our flagship healthier snacking brand, Velvet Crunch," he said.
One category well-suited to cashing in on consumer interest in healthier snacking is nuts, according to Collins, who reckons their nutritional profile plays into current trends.
"The nuts category also plays well to these dynamics with its high protein content and more natural credentials and is forecast to be a major growth driver within snacking in 2018.
"Taking full advantage of the recent boom in popularity of nuts, KP invested heavily
during 2017 in its KP Nuts brand to capitalise on its market leading position," he said.
To really push big night in sales further, Collins also suggested retailers stock up on price-marked packs, which he reckons perform particularly well in this impulse driven occasion.
A key trend has been the growth of sharing packs, especially at the £1 price point as people seek value.
"Price-marked packs have proven to be a successful tool in driving impulse sales, and we have a range of formats and price points to suit all needs.
"Our £1 PMP range in particular is performing incredibly well and growing ahead of the total £1 PMP market (+24%)," he said.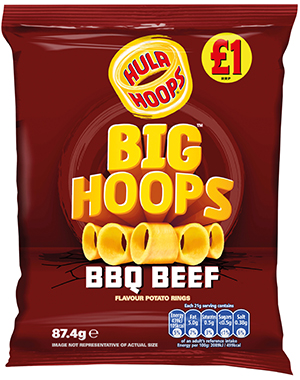 Golden Wonder marketing director Matt Smith agreed that price-marked packs are winners with big night in customers.
"A key trend has been the growth of sharing packs, especially at the £1 price point, as people seek great value snacks to share with friends & family," said Smith.
"All of Golden Wonder's leading brands are now available in £1 price-marked packs as well in multi-packs, impulse and grab bags.
"This ensures that retailers have access to the right range for their store formats and that consumers are able to access their favourite products in a suitable pack size for their big nights in."
And for retailers who might like to get a bit more adventurous with their offer, Smith suggested introducing a line that wouldn't look too out of place in a traditional pub.
He said: "Our research has also shown that pork scratchings are a favourite evening snack, especially at the weekend."
"As the leading pork snacks brand, Mr Porky, has a reputation for quality that comes from the expertise of making the very best pork snacks for more than 30 years.
"Mr Porky's comprehensive range includes Scratchings, Prime Cut, Crunch and Handcooked products in retailer-ready formats, as well as Crispy Strips which have a light, crispy texture and 30% less fat than traditional scratchings.
"Pork scratchings are a unique product and we know consumers crave the savoury, crunchy taste. Category growth is coming from more shoppers; and by stocking the leading brand, retailers can capture incremental sales."