Retailer insight straight from the shop floor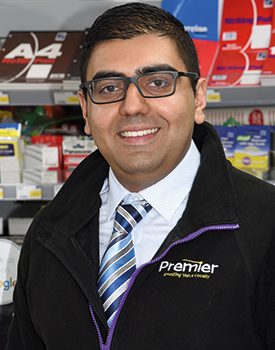 Faraz Iqbal, Linktown Local, Kirkcaldy
• Key category of 2017?
I think alcohol has been one of the big ones because there have been a lot of new products. The premium gins have really taken off and I think they can give you an edge over supermarkets.
• Favourite product added of 2017?
The Discover the Choice range that Booker brought out. That really took off for me. I've maybe got three shelves of meals now and I had nothing before.
• Must stocks for 2018?
I think we're moving towards more convenience, so impulse is huge, we still have the edge there. Fresh is huge too but I am wary. It's about finding the right lines with the right use-by dates for your unit. Soft drinks again, I think the multiples can't compete with us on ranging.
• Plans for 2018?
I think I'll maybe expand my spirits range. On alcohol I'm a bit tight for space at the moment. Also the sharing bags for crisps are going well, so I think extending crisps and alcohol.
I'm also looking at food to go. I don't have a hot food-to-go offer right now but we're in talks with a supplier at the moment so hopefully we will have that sorted soon.
---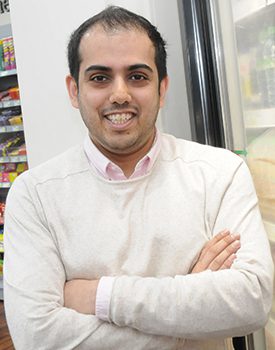 Ferhan Ashiq, Levenhall Newsagents, East Lothian/Day-Today, Prestonpans
• Key category of 2017?
Food to go has been going really well especially at Levenhall in the last few months. Sausage rolls have been good as well as bridies and pies. We also do fresh coffee and that's doing really well also. In Prestonpans the e-cigarettes have been going well but I've heard there's a vaping shop opening in town so we'll see how that goes.
• Favourite product added of 2017?
I brought in Cocopops Porridge and that did remarkably well. I kept selling out of them but then UWS and Batleys stopped selling them.
I've brought in the Polish beer Lech. I had Tyskie but I've constantly been asked for more. Customers from the Polish community were asking for it and that's done OK so far. I also brought in Sailor Jerry and it sold out in three days. And I brought in Edinburgh Gin, the Rhubarb & Ginger one, and that sold out too.
• Must stocks for 2018?
In terms of spirits I'm trying to stay away from what everyone has. I'm not saying I'd take off Smirnoff, but I don't think I need every single brand Diageo has.
Since I've tried putting on Sailor Jerry and Kraken rum people are buying it. I've been asking what people are drinking in the pub and that's been working.
• Plans for 2018?
At Prestonpans I'm going to introduce a food-to-go offer and a proper fresh offering when I refurbish the store next year.
---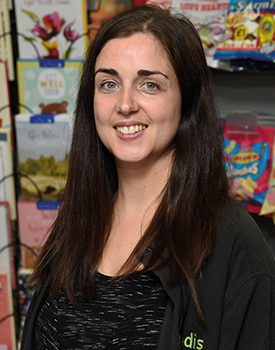 Natalie Lightfoot, Londis Solo Convenience, Baillieston
• Key category of 2017?
Soft drinks have been going well, alcohol has dipped a bit but we've had some new competition open nearby so we'll see how that goes.
• Favourite product added of 2017?
We've started doing fresh donuts. Food to go is obviously a hot topic and that's going well, really well actually.
• Must stocks for 2018?
Protein. We started selling protein bars and protein drinks. We've never really done that before and now they've got their own space. They're not even on promotion, they're selling at full price.
I think people are more aware that protein is better for staving off hunger and they're a bit more health conscious. It's stuck around after being a new product. I think they'll be around for a bit.
• Plans for 2018?
We're looking to expand food to go. We're looking into maybe doing pastries and sausage rolls as we've only got prepared sandwiches, coffee to go and donuts at the minute. It should give us a point of difference.