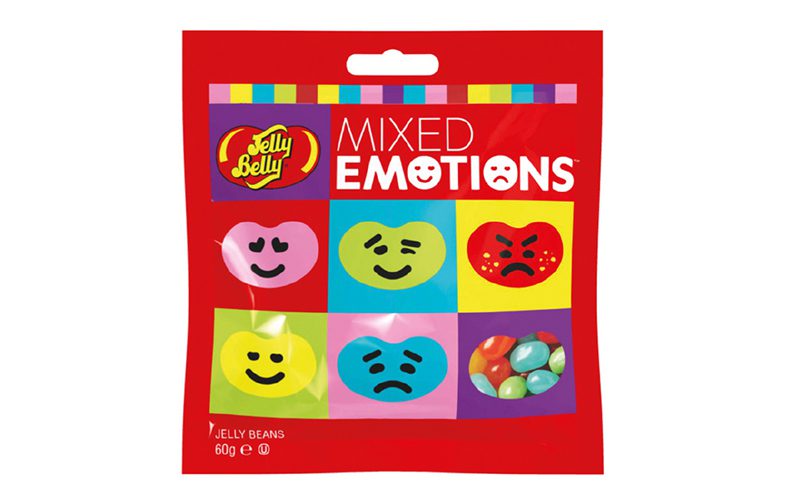 JELLY bean company Jelly Belly has launched a Mixed Emotions collection.
Flavours are paired with an emotion and given a printed face to represent the feeling, such as happy tasting like refreshing lemon on a sunny day while the angry bean is hot cinnamon.

There is a 28g bag and a 60g bag for sharing.