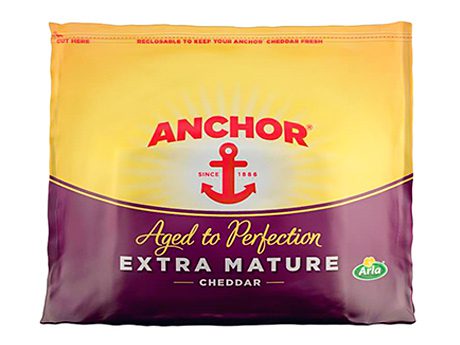 ANCHOR has rolled out its recently launched Anchor Cheddar range to convenience stores.
The 350g block packs of cheese are available in two varieties, Anchor Mature Cheddar and Anchor Extra Mature Cheddar.
The products are available from Makro depots and Booker outlets in small cases of six 350g blocks, to suit c-stores.
The idea, Anchor says, is that the smaller than normal six-unit cases of the cheese will take up less space in convenience store stock rooms and, as a result, will give small shops fewer issues with the product's limited shelf life.
The new cheese line also has a 'pinch' close packaging that allows consumers to reseal the pack once opened, to keep the product fresh.