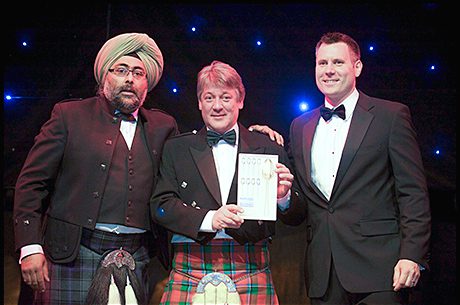 SCOTLAND'S craft and small and medium-sized brewing scene has been transformed in recent years.
Not only have many of our most interesting brewing companies survived (which would have been success enough in days of old) several have taken important UK and international awards.
Arran Brewery is a case in point. It's best selling beer Arran Blonde was named Europe's best all-grain wheat beer for 2010-11 and Arran Dark took a title as world's best dark brown ale for 2012-13.
As well as those two ales the extensive Arran range includes: summer ale, Arran Sunset; Arran Guid Ale, in honour of Robert Burns; Arran Fireside, a ginger ale; Arran Milestone, described as a late-hopped 6%ABV evening beer; and Arran Milestone Special Reserve, the same again but matured in Arran Whisky Casks.
The firm also produces beers exclusively for independents.
Orkney Brewery's Dark Island Reserve came out top in its category at the recent Scotland Food and Drink Excellence Awards. The beer is made by maturing Orkney Dark Island Ale in malt whisky casks. Orkney Brewery's parent company Sinclair Breweries' MD Norman Sinclair said: "We're really delighted to have come away with this award. Dark Island Reserve epitomises all the passion we have for our brewing craft on Orkney."
Other Scottish specialist brewers, including Brewdog, Williams Brothers, Traditional Scottish Ales, and Eden Brewery are among the most innovative in the UK and longer-established ale firms like Caledonian Brewery and Harviestoun produce some of the scene's most successful brands.