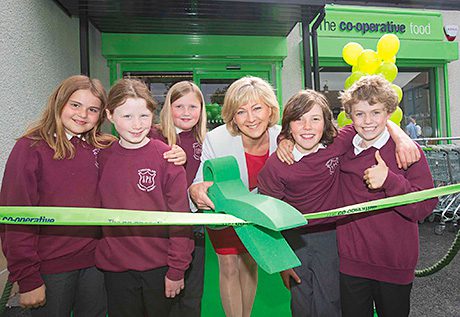 CO-OPERATIVE Food's latest refurbed Scottish store has opened in Strathblane following a £675,000 investment. And one of the area's famous residents popped in to help open the shop along with youngsters from a local school.
TV newsreader Sally McNair joined pupils from Strathblane Primary School, pictured, to cut the ribbon and open the store, in Old Mugdock Road.
Store manager Colin Campbell said: "The Co-operative is a community retailer and we are committed to playing a real role in local life. It was fantastic that pupils from our local primary school, and Sally McNair, were able to join us to share in our special day.