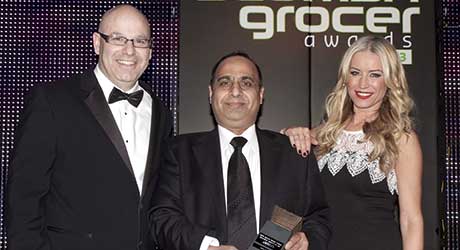 WHEN Mohammed Asif opened his Spar convenience store in Forfar in May 2011, on the site of a former kitchen showroom that had been derelict for some time, he knew it would be important to appeal quickly to customers, and to meet their needs, if he wanted them as regulars.
With almost 30 years retail experience under his belt – since he started as part of the Asif Brothers business in Broughty Ferry in 1985 – Mohammed also knew that confectionery was a vital category for any convenience store.
So he pledged that his confectionery section would be one of the best in the business.
And that's exactly what the judges of the Scottish Grocer Confectionery Retailer of the Year Award, run in association with Mars Chocolate UK, found when they called.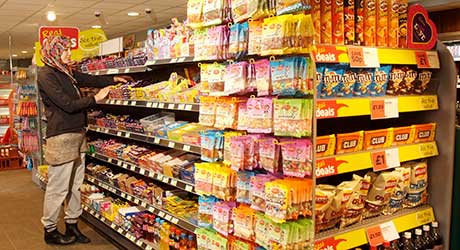 They were impressed by the depth of range in the main confectionery section, the exceptionally effective organisation of the section, and especially impressed by the extensive range of hanging bags. They also liked the fact that confectionery appeared in several additional sites around the store and that any confectionery that was part of a promotional deal was displayed very clearly.
The 2000 sq ft store, part of Food Market Forfar Ltd trading as Spar Forfar, opens 7am to 10pm seven days a week – although Mohammed is considering opening earlier, to attract workmen looking for food to go en-route to work – and has seven staff.
Confectionery accounts for around 20% of store sales and Mohammed is very happy with the section.
"Our confectionery sales are brilliant, we can't fault them at all," he said. "I wish every product category was like that."
Shoppers certainly can't miss the products. They're given prominent positions across the shop and the main section is very close to the entrance. And it's clear that sharing sizes are seen as a very important part of the Spar Forfar mix – the majority of the first confectionery aisle is taken up by hanging bags, and there's a one-metre section at the right hand side reserved for boxed and block chocolate.
Our confectionery sales are brilliant, we can't fault them at all. I wish every product category was like that
Crisps and snacks fill the other side of that aisle, but facing the crisps is more confectionery – the single countlines, a kids' confectionery section and some more hanging bags.
The main sharing bag section begins with 99p price-marked packs of Family Favourites bags – Mohammed said he sells a minimum of 10 cases a week of the Family Favourites lines – and then moves onto a run of big-brand bags including Maltesers, Revels and Bitsa Wispa.
The Family Favourites selection continues round the aisle, and smaller price-marked packs sit at the edge of the crisps and snacks run. There's also a selection of Spar own-brand sweets, price-marked at three for £1 for smaller bags, and three for £2 bigger bags.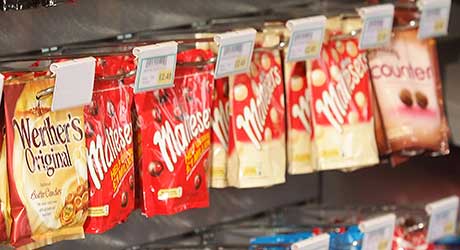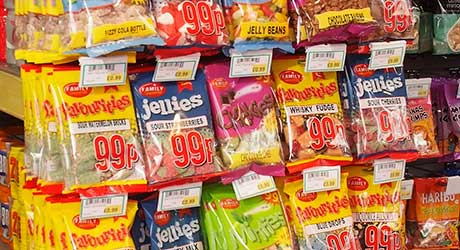 So why such an extensive range of hanging bags? And which types and flavours do shoppers choose?
Well, the bags are in very great demand, he said. Different customers like them for different reasons, some people use them as a family treat at home, and they're also bought to eat as a snack in the car. But they all seem to regard them as very good value. Bags of traditional sweets like bon bons are popular, as are some of the more outlandish styles, and the sour-flavoured sweets do well too.
"Bags and family packs are very successful for us," he said. "They're not so much a weekend thing; they tend to do better during the week."
Planograms devised by confectionery companies working with CJ Lang are frequently made available to the store and Mohammed sticks to them where possible. In the second confectionery run, which sits behind the hanging bags, shoppers find an extensive range of single bars. There are many different brands, some are given more than one facing, but Mohammed emphasised that he sees it as very important not to make the shelves too cluttered.
"It has to be clear, so shoppers can find things easily," he said.
"Confectionery is about your display and how you present to people."
Confectionery that's part of a deal or offer will appear on a promotional display, and in additional sites in the store. New products are displayed in special PoS units and at the till.
For example, when Scottish Grocer visited, Mars Teasers were in a special NPD display, as was new Nestlé Squidgy Speak, and Snickers bars also featured in a special promotional display.
There were some Easter overspill products like MaltEaster bunnies, Crème Eggs and M&Ms bags on promotion at £1.89.
With a school just round the corner, it's understandable that kids' confectionery sells well in the store. A one-metre section, six shelves deep, is dedicated to kids' products, and includes sugar confectionery like the specially imported Busters, plus Golden Casket brand Millions, novelty products and small chocolate treats.
There's another three-for-£1 section of small Family Favourites 39p price-marked hanging bags at the end of the section. Mohammed aims to introduce multipacks containing smaller packs of sweets for kids' lunchboxes soon.
He may be a confectionery award winner but he wants to do more. He plans to enlarge the section, bring in premium chocolates and build on the success of the range of no-sugar confectionery that he brought in after a customer request.
The confectionery market is always going to be there, he reckons, and it's a section that's particularly suited to local stores – one where they can more than match the retail giants.
"People always need a munch and they don't seem to be complaining about the prices," he said.
"If you're willing to put up a challenge, there's still a fair share there for the independents."
[hr_dotted]
Our winner: In his own words
Mohammed Asif, owner, Spar Forfar – Scottish Grocer Confectionery Retailer of the Year 2013 – in association with Mars Chocolate UK
• Started work as a motor mechanic with Barnetts of Dundee
• Retail career began when he set up the family business Asif Brothers Broughty Ferry in 1985. One of the Broughty Ferry stores now has a Thorntons franchise
• He's currently considering adding a franchise, possibly a coffee brand, to the Forfar business
• Spar Forfar continues the family tradition, with Mohammed's son working in store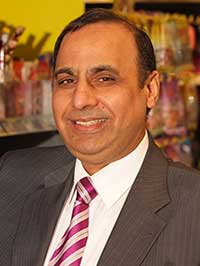 "The first two or three years are hard for a store but we've already gone past our predicted turnover."
"Customer expectation is a lot higher now and there's also a lot more legal training that staff must go through."
"We don't try to compete directly with the supermarkets – we just try to treat customers differently and to give them a personal service."
"We have an advantage as we have a significant chilled alcohol section – something that Tesco doesn't have."
"I would definitely recommend a career in retail. You do get a lot of headaches but you are your own boss."