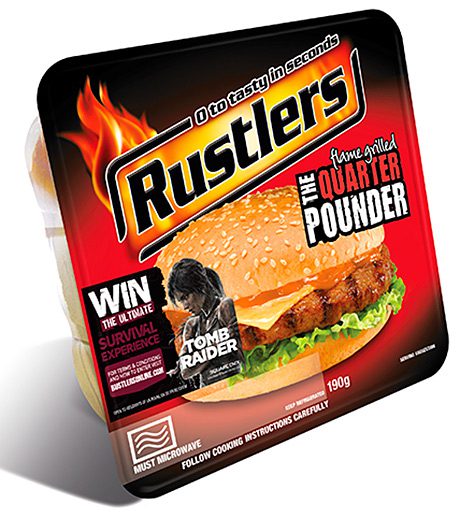 KEPAK Convenience Foods has teamed up with video game Tomb Raider to offer one lucky consumer the ultimate survival experience.
To tie in with the latest instalment of the Tomb Raider franchise, starring Lara Croft, the firm has launched an on pack promotion which will appear on seven million of its standard Rustlers packs.
Supported by social media and a web competition, the on pack offer will give one consumer the chance to experience a 15-day island survival package.
The prize includes a trip to Belize, including flights and accommodation, psychological survival training, survival skills training and £250 spending money.
The latest Tomb Raider instalment takes gamers back to the beginning of the series' star Lara Croft's story, and tells how the young and ambitious Croft becomes a hero. Tomb Raider has also been developed on film.
John Armstrong, Kepak Convenience Foods' marketing director said: "Lara Croft is an iconic character who has enjoyed huge success in both gaming and in films.
"Tomb Raider is ideal for Rustlers' target market and the reboot makes the game relevant to today's gamers.
"We are confident this brand partnership will generate additional sales and create a buzz around the brand."
Kepak is urging retailers to stock up on the Rustlers range and to capitalise on what it expects will be increased consumer demand.
For more information contact: 01772 688 300
www.kepaktrade.co.uk