Scottish Grocer Awards
Finalists Revealed
Discover the shortlists for the 2023 Scottish Grocer Awards.
Best New Store of the Year
This award recognises the best new-build c-stores (including transformations of buildings previously used for other purposes) and the best major refurbishments that have changed all or most of an existing store and have introduced new fixtures and equipment. Scottish c-stores that opened or relaunched between 1 April 2022 and 31 March 2023 are eligible for this award.
Premier Whitehills

Banff
Providing the local community with their only store for miles around, Premier Whitehills has a tall task to fulfil but excels in doing so. Serving a local population of 1200 people, this new store has its community built into it with local sights seen in the design of the shop. There is a selection built to fit their needs while bringing entirely new stock to the area as well as a bespoke range of food-to-go options in Auntie Meg's.
Spar Scourie

Lairg
Despite only opening in May this year, Spar Scourie has managed to establish itself as a strong new addition to the convenience channel. Found in a caravan park site in the small coastal town, the retailers at this store have helped to bring a new life into the area with locals noting that they have decided against moving away from Scourie thanks, in part, to the store and the fully licensed bar which makes up part of the shop.
Nisa Local, Hope Street

Glasgow
Savvy retailing can be seen as soon as you enter this city centre store. Providing for plenty of commuters, students and locals, the store has set itself up as a go to place for meal deals on the go or a weekly shop for nearby residents. Embracing the local area around the store as well, the store offers a range of protein drinks and snacks to match consumer demand from the local Pure Gym just a five minutes' walk away.
Best Soft Drinks Retailer of the Year
Soft drinks are integral to modern convenience retailing operations due to the diverse range of shoppers they appeal to and relevance to different consumptions occasions. Judges will be looking for stores that score highly on getting the range right, running impactful promotions and merchandising their soft drinks effectively.
Clydebank Co-op KeyStore More Faifley

Clydebank
The team at this store knows its customers and offers a wide range of soft drinks to suit all of its shoppers. The large-chilled display demonstrates the importance of soft drinks within the shop and the range inside the cabinets illustrates that the operators will bring in products outside the core range to meet customer demand. Effective merchandising makes the soft drinks range easy for the shopper to navigate.
Clydebank Co-op KeyStore More Kilbowie

Clydebank
The enthusiastic store manager at Keystore More on Kilbowie Road is always willing to respond to customer demand and looks outside the usual supplier to find soft drinks it does not list. A large chilled range is visible immediately as the customer enters the store and there are opportunities to pick up soft drinks, including multi-packs and big bottles, throughout the store. Cross merchandising features among the store's soft drinks promotions.
Premier@DUSA

Dundee
Serving a young population including many overseas students, this store has a particular remit and that extends to its soft drinks range. The main display is easy to navigate with clear distinction between full-sugar and sugar-free variants. As well as stocking all the big name brands, the store operator uses various wholesalers to source more specialist drinks. Point of sale materials and promotions are used to boost soft drinks sales.
Bread and Bakery Retailer of the Year
Bread and bakery is a category that has been rising in popularity and diversity in recent years – with the need to cater to a variety of consumer demands, such as a desire for healthy options as well as indulgent treats. This award will be presented to a retailer who uses their loaf to create an outstanding bread and bakery section to tempt shoppers.
Spar Market Crosshouse

Kilmarnock
A strong store positioned centrally in the local town, Spar Market Crosshouse is extremely well stocked with an outstanding bread & bakery offering both in terms of choice and visually as well. The store has embraced local brands as well as ones from further afield to help cater for all customer needs, whether this be from the Scottish standard of morning rolls all the way through to gluten-free and long life options.
Greens of Kirkcaldy (Nisa)

Fife
An excellent shop with a dedicated store manager who is very passionate about delivering a great customer experience for their community. This store has so much variety with a stand-out bakery stall from local supplier Fisher & Donaldson, which helps bring in a lot of footfall. The local Polish community are also catered for in terms of options with the manager showing a breadth of knowledge here for anyone looking to embrace the range.
Spar Market Dalbeattie

Kirkcudbrightshire
A strong asset for the local community, Spar Market Dalbeattie offers variety for the consumer. The store manager, who is an excellent ambassador for the business, ensures the stock remains excellent every day with premium bread and bakery options that the local competition doesn't stock. The selection of local cakes at the front of their bakery section was a real standout to attract the customer and generally the display merchandised showcased products well.
Community Retailer of the Year
Scottish Grocer is looking for a retail business that can clearly demonstrate how it engages with, empowers and supports its community, making an especially strong and effective contribution to its local area.
Spar Portland Street

Troon, Ayrshire
This community-minded team is led by an enthusiastic manager. Having identified that Troon had an ageing population, the manager ensured that every member of the team was trained to serve dementia-affected shoppers. Posters and event photographs around the store demonstrate the store's commitment to fund raising but local support goes much further. Members of the team regularly bring home-cooked meals to the store for regular customers in need to collect.
Premier@DUSA

Dundee
The community support at this university store stretches way beyond the campus. Having won the money to sponsor a local youth football team, the store manager has now made a commitment to continue providing strips and training kits after the prize money has been used up. Among its student support activity, the store provides a Campus Pantry, a free scheme to the user that provides essential food and toiletry items.
Whytes of New Pitsligo (Nisa)

Aberdeenshire
This new store was opened by an enthusiastic local in response to a need in the community in the premises of a store that had been closed for 20 years. Posters and signs in the widows let the shopper know they are entering a community minded store before they are inside. Once inside they can choose from many products made within the community as well as an extensive convenience range.
Staff are the lifeblood of any business. Without their skills, determination and quality, achieving business targets would be almost impossible. Your staff provide something special and here is the chance to thank someone for their dedication, ideas and hard work.
Kerri Usher

Londis Solo Convenience, Baillieston
Owner Natalie Lightfoot says she has total faith in Kerri and that is evident from the fact that the supervisor is involved in every aspect of store life. She has interviewed, recruited and trained other staff and, leading by example, has built a good bond with her co-workers. Kerri also has good relationships with suppliers but especially with customers of all ages. Her genuine interest in their lives and needs means she regularly gets 'thank you' gifts from customers.
Joanna MacLeod

MacLennans Supermarket
With the store owners unable to get on to the island for a significant period of time, Joanna has stepped up to the plate and led the team to deliver exceptional standards and maintain the sales and a positive like-for-like performance. Given the demands of the island community and the standards set by the owners, customers know and rely on the store to deliver. Joanna has worked tirelessly and without complaint to ensure the community is well served.
Joanne Laird

Spar Deveron Road, Troon
Starting as a sales assistant 15 years ago and rising to become a company-owned Spar store manager, Joanne has brought performance success and awards to the shops she has worked in across Ayrshire. During the pandemic, Joanne literally went the extra mile – helping in other stores in the CJ Lang estate from Dumfries to Glasgow to ensure they maintained full opening hours when absence went through the roof.
Home Delivery Store of the Year
Home delivery has emerged as a key driver of sales and margin growth for many convenience retailers across Scotland. And as competition heats up in the delivery sphere, this award recognises retailers who go the extra mile without sacrificing on standards.
Avi's Nisa Nitshill

Glasgow
This Nitshill store offers a hugely impressive home delivery offering to its customers. The manager has opted for a whopping 10 mile+ radius to ensure that every base is covered – with a huge range including slushies, Subway and hot coffee. By working extremely closely with Snappy Shopper, the store offers the latest promotions at the earliest and sometimes first opportunity; this store was the first in Scotland to offer the 1p bundles.
Girish's Premier

Barmulloch, Glasgow
Girish's Premier is currently averaging an incredible 524 deliveries per week and with an average review score of 5 stars across 2000 reviews. The store is immaculate, with media screens showcasing the Snappy Shopper delivery service, which includes FTG and hot and cold beverages – all of which can be with customers in under 30 minutes. There is a dedicated packing area at the back of the store so employees can focus on the delivery.
Scotmid Co-op Uddingston

Lanarkshire
A fantastic local store which has adapted its physical store to a virtual platform for the benefit of home delivery. Scotmid Co-op Uddingston boasts an incredible 3500 products available on the Snappy Shopper app and, much like its standard store practices, sustainability is at the heart of everything. They have invested in electric vehicles and Lightfoot technology – which not only helps with fuel savings and to lower emissions – but also delivery times and safety of their loyal bank of drivers.
Independent Retailer of the Year
Many independent retailers now work in conjunction with symbol groups, food-to-go brands, fuel companies and more. For this award, we view an independent retailer as a business such as a c-store or forecourt store – operating up to three stores – where the owner is directly involved in the day-to-day operation and management of the store(s) and is, ultimately, the main decision maker. The store(s) may operate under their own name or under a symbol or fascia.
Jaz's Premier, Grangemouth

Stirlingshire
Raised in the community and responding to its needs, this retailer has transformed a former pub into a go-to store for everyone in the area – even creating a car park for customers. His vision and plans have paid off more quickly than expected and that's because this shop caters for every need and has some outstanding offerings. Comprehensively trained staff are given their own responsibilities and treated like family and an in-store radio ensures consumers know what the latest offers are.
Premier RaceTrack Pitstop Crowwood

Chryston, Glasgow
Unique own-brand slushies, desserts and food to go offerings, as well as an in-depth knowledge of popular and specialist categories have made this a destination store catering to a wide variety of needs. Examples include a huge vaping selection with a recycling point, a big American products section and, after listening to customers, good fresh and frozen sections. A well-stocked 'beer cave' includes a specialist cigars and whisky selection. Other provisions include a launderette service, Evri and Snappy Shopper.
Whytes of New Pitsligo (Nisa)

Aberdeenshire
This retailer has managed to blend a wonderful mix of old-style grocery store with modern convenience in the store. High-quality local produce sits alongside everyday items because the owner has listened to what her village wants – meeting the wishes of the whole community. Staff mentoring and development is top-notch and the store is heavily engaged with the local community – from giving goody bags to local youth groups to delivering shopping to elderly housebound customers.
This award recognises that innovation is crucial to community retailing and that Scotland has some remarkably innovative convenience retailers. This award will be presented to a store, retailer or retailing company that has shown new thinking and/or imaginative application of existing best practice to improve the service offered to customers and improve commercial performance.
Pinkie Farm Convenience Store

Musselburgh
Bringing in a touch of European innovation to the Musselburgh area, Pinkie Farm Convenience offers a unique selection in its store that could easily challenge the multiples. Making use of the Spar Market symbol, the store has a wide array of the latest products available in convenience as well as building up a strong food to go offer, complete with tech upgrades which give consumers an easier way to check allergen advice.
Sunny's Premier

Stirling
This city centre store knows exactly how to draw in its audience. While small in size, Sunny's Premier has a unique range tailored to its shoppers while also directly working with Stirling University to raise awareness among the student body. Further to this, the store has found some degree of fame across social media, with over 10,000 followers on TikTok which has brought new faces into the store as well as garnered attention from brands such as Au Vodka.
Premier Racetrack Pitstop Bearsden

Glasgow
Stepping into this store feels like stepping into the future as Premier Racetrack Pitstop Bearsden offers the cutting edge in technology. Over 50 TV screens can be found in this store advertising promos with designs from the group's in-house graphic designers. Security has also been tightened here, with facial recognition tech to alert staff to any known shoplifters in the system's database as well as cameras that scan licence plates to recognise anyone that has driven away without paying.
Licensed Retailer of the Year
Beer, wines, spirits and other drinks play a major role in many Scottish local stores. However, drinks is a category that needs careful attention. We're looking for a retailer who provides a great drinks service and who does so creatively and responsibly.
Clydebank Co-op KeyStore More Hardgate

Clydebank
This store shows a genuine passion for their licensed offering. Product knowledge from the Keystore More store is a great team effort, and they are each able to share brand recommendations as well as info on NPD, provenance, and trends in the market. The store manager encourages their staff to sample every new product in the licensed range to better understand the products. Another area where they excel is their fantastic gift set range for alcohol products.
Costcutter - Fresh in Falkirk

Falkirk
This Falkirk store has a fantastic range, with something for everyone – at very competitive prices. The owner Anand has an expertise in thinking outside the box and reacting to trends in the licensed retail market, offering a range that is unlike other c-stores when it comes to the premium selection. Fresh in Falkirk is a destination store for its licensed products – as well as a hugely successful convenience store for its loyal customer base.
Spar Renfrew

Renfrew
Saleem and his team have a great knowledge about brands and new products that help build up the store's range and listens to insight and data from CJ Lang to help guide in their decision making for the Renfrew store. Seasonal marketing is important to this store and clearly shows all promotions on posters, media screens and electronic shelf edges which are exemplary in forward thinking and bringing convenience retail into the modern age.
Sustainability is now a key consideration for shoppers. It's also high on the agenda for all forward-thinking retailers, as sustainable practices help to safeguard our future both ecologically and economically. By taking steps to reduce carbon footprint, cut back on waste, and tackle litter, many of Scotland's convenience retailers play a valuable role in their community.
Premier@DUSA

Dundee
Premier @ DUSA has sustainability deep rooted into the store and its clear to see this across every aspect. From signage that informs shoppers about the sustainable nature of products, to the reverse vending machine found in the store, the team at DUSA show that sustainability is just as much about the small changes to everyday life as it is the big gestures. The team also make it their goal to help educate students on sustainability during their degrees.
Spar Market Dalbeattie

Kirkcudbrightshire
The team at Spar Market Dalbeattie are true community champions. Staff knowledge of the local population is strong in this store which boasts a massive range of fresh fruit and veg products. Towards the back of the store customers can find a deli filled with cheese and meat products from local suppliers, offering a point of difference for the store and providing shoppers with a plethora of options to purchase some hand-made meal options.
Premier Watsons Grocers

Moniaive
Family is an important part of this store, and it plays a pivotal role across the community. Premier Watsons Grocer keeps its values across its walls, with photos of community members found across the store exemplifying how important a local population is to convenience retail. The store is also in the process of installing new roofing to help improve insulation across the store with plans in place to bring in solar panels once the roofing is complete.
Running a symbol store is an exciting and rewarding opportunity, with agreed standards to implement as a manager while retaining individual ownership or accountability for the store. This award is split into two categories: Single Store Operator and Multiple Stores Operator.
Premier Shak & Jen's @ Sauchie

Alloa
Making a switch in symbols can show some savvy retailing, especially when this pays off in terms of value sales. This is very much the case for Premier Shak & Jen's @ Sauchie with the store owner noting a significant uptick in sales since the change to the Premier fascia. A trendy destination store in Alloa, Premier Shak & Jen's makes great use of stock that is all the rage across social media sites such as TikTok.
Day-Today Bankton

Livingston
Fitting the symbol to the c-store shows true knowledge of the sector and Day-Today Bankton clearly has this in spades. Playing to all the strengths that the United Wholesale Scotland symbol has to offer, this store boasts a wide and varied range serving its local community as well as passing trade from Livingston South railway station found next to the store. The store owner also goes the extra mile in providing some home-cooked meals in store as well for locals.
Nisa Local Mossvale

Paisley
Noticing the true potential of a building site requires a keen eye and this can be found with the store owner of Nisa Local Mossvale. Formerly the site of an old pub, this store now provides customers with a well-catered for range of groceries, impulse items as well as an in-store café for any workers local to the area. Making use of Nisa's benefits including range of Co-op branded groceries and goodies, the store strikes the right balance for customers.
KeyStore More

Alloa, Kinross & Plean
This trio of stores highlight the best of what JW Filshill has to offer retailers, with great ranging, and are the result of great teamwork between the owner and the wholesaler. While they follow the KeyStore More style, there is also flexibility to ensure the shops meet the different needs of the communities they serve. And there is plenty of social media interaction with those communities and support for organisations in them.
PGNJ Ltd (Nisa)

Greater Glasgow
This growing retail brand in the Greater Glasgow area makes the most of Nisa's proposition – using the depth, breadth and quality of the range to customise each store to suit the needs of the local community. The format flexibility creates store layouts that flow, with the right space for each category, and allows for innovation. PGNJ makes the most of insights from other Nisa stores and concepts shown at the symbol's Expo show.
Spar Drymen

Stirlingshire
This is a top-performing store in CJ Lang's company-owned estate of shops and a recent refit showcases the exciting journey that Spar Scotland is on. The experienced team maintains great standards and merchandising on a daily basis. The store has a very high footfall as it benefits from visiting tourists and West Highland Way walkers. That is reflected with the addition of a range of holiday gifts as well as a section for walking and camping gear.
Tobacco Retailer of the Year
The UK tobacco category continues to be a significant element of the Scottish retail mix. Tobacco shoppers visit more frequently, therefore, tobacco remains a catalyst for impulse purchases from other categories, such as snacks and drinks.
Best One Mace

South Bridge, Edinburgh
This store easily meets the needs of their massively diverse customer base which ranges from trades persons to students and all walks of life in between. They have a very wide range of tobacco products due to their busy City Centre trade which is a very challenging environment. Their high stock levels allows them to maintain customer satisfaction on a daily basis and are very competitive on price versus the local supermarkets RRP offering.
KeyStore Express Cults

Aberdeen
KeyStore Express – Cults has an excellent range that shows sound market knowledge with a strong performance in tobacco that demonstrates they know what the customer wants. The store can easily source any item on request due to good relations with suppliers. The retailer also sticks to RRP which gives them a key advantage over the local competition. This candidate also runs a refusals book which keeps them onside with legislation and the EPOS system flags underage customers.
Plaza News & Homestore (KeyStore)

Wester Hailes, Edinburgh
This candidate is not only well engaged with their local customer base but also has a comprehensive range to ensure that shoppers' needs are met on a daily basis. The retailer shows a really good understanding of the legislation and even organises a mystery shopper to visit the store on an adhoc basis. They are extremely competitive on price versus the nearby supermarkets which ensures loyalty from their core customers.
Vaping Retailer of the Year
Vaping has been a runaway success for many Scottish convenience stores, as retailers tap into the high margin opportunity that this category provides. As more and more adult smokers make the switch to vaping, the category is set to grow in importance for Scotland's retailers.
Day-Today Drylaw

Edinburgh
The enthusiastic staff and comprehensive range in this store make it a very welcoming place for a vaping shopper. The well-stocked display offers the full range of vaping products and accessories from refill bottles to the latest single use vapes. The owner has taken a course to ensure he can advise customers on the use of all styles of vaping products and has passed on that learning to his staff.
Day-Today Glassford Street

Glasgow
With a notice in the window inviting users to recycle their single-use vapes in store, vaping is obviously a big part of this store's operation. It offers an extensive display in easy to navigate fixtures. The store operator regularly attends events to ensure he is informed of trends in the sector to have the products his customers will be asking for and the knowledge to help them make their choice.
Premier Racetrack Pit Stop Autoport

Paisley Rd West, Glasgow
The stated aim at this Racetrack store is to create a vape store within a store and as soon as a vaping customer enters the premises, they know they are in the right place. The extensive range is merchandised in bright cabinets that allow the customer time to peruse and fully trained knowledgeable staff are always on hand to help them find a product that will suit their taste.
Additional Awards
Outstanding Individuals of the Scottish Grocer & Convenience Sector
The winners of these special awards will be revealed on the night, at the Scottish Grocer Awards on the 1st November 2023.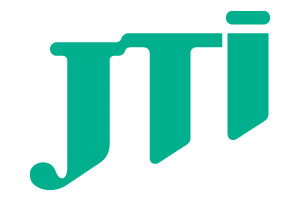 Entrepreneur Award
Entrepreneurs see opportunities and follow them through. They have vision, show initiative, work with confidence and they are the driving forces of their industry.

Scottish Grocer and JTI will award this to an individual running a business or businesses in Scottish independent retailing who shows those qualities, seeks new opportunities, works to achieve bold goals and delivers success.

Supported by JTI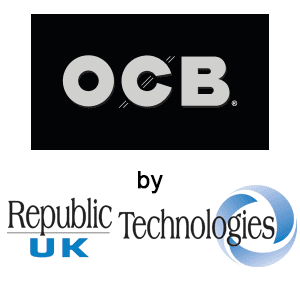 Industry Achievement Award
With Scotland's convenience retailing trade constantly evolving to rise to new challenges, the most important influences on the sector are the people who play their part in it – as owners and entrepreneurs, managers and educators, activists and innovators.

This award will go to an individual who has made his or her mark on Scotland's independent trade, for the benefit of all.

Supported by OCB by Republic Technologies UK