Scottish Grocer Awards 2019
Finalists
Bakery Retailer
of the Year

(managed store)
supported by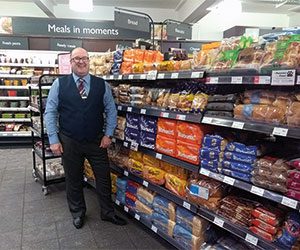 Scotmid Clarkston
Glasgow
A dogged determination to grow category sales is on clear display at Scotmid Clarkston with management pulling out all the stops to ensure bakery is a top seller in store. A well-merchandised range of wrapped bread complete with a broad selection of sandwich alternatives is complemented by an eye-catching bakery display at the front of store, offering plenty of options for those who like to slice their bread at home.
Scotmid Laurencekirk
Aberdeenshire
There can be no doubt that bakery is big business at Scotmid Laurencekirk. The store has foregone the traditional trek to the back for a loaf of bread, instead opting to place bakery front and centre, with no shortage of wrapped bread and local favourites to choose from. Merchandising is on the money at Scotmid Laurencekirk, and the store's overall standards are a credit to management and staff.
Bakery Retailer
of the Year
(independent store)
supported by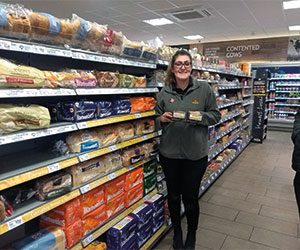 Pinkie Farm Convenience Store
Musselburgh
Store standards don't come much higher than those found at Pinkie Farm in Musselburgh, and the store's bakery is expertly presented and easy to shop. Shoppers are treated to an extensive range of wrapped bread as well as plenty of local favourites and non-bread bakery, with good availability and shelf life across the board. Clever use of wrapped bread as part of the store's food to go offer also gives the category a welcome boost.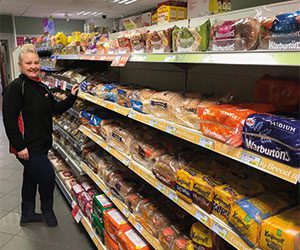 Spar Condorrat
Cumbernauld
A family-run independent with a lot of charm, Spar Condorrat is as welcoming as stores come. The care and attention offered to customers is also extended to the bakery category, where the store offers a comprehensive range of wrapped bread and sandwich alternatives, making excellent use of limited space. Secondary sitings give bakery an additional boost in this store, while effective use of point of sale keeps customers looking in the right direction.
Innovation Award
supported by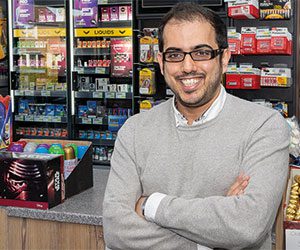 Day-Today (Prestonpans Village Store)
East Lothian
At the store it had become clear that change would be required to achieve growth. After considerable research, and discussions with other retailers and local consumers, a major refit was carried out. The unit was transformed into a bright, modern store with fewer aisles but with a host of new attractions including high-end coffee and food to go, an attractive desserts bar, a state-of-the-art cigarettes vending system, a new vape tower unit, newly integrated EPOS and payment processing system and a digital loyalty and special offers system.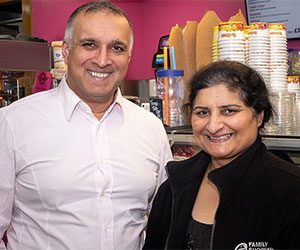 Family Shopper Blantyre
Glasgow
The Family Shopper Blantyre store has been a byword for innovation since it opened. Some of the standout developments in recent times have included the development of Roxy's Desserts, a tempting serve-over section offering everything from delicious cakes to freshly made pancakes and waffles, and the installation of a reverse vending machine for drinks containers that includes the option to donate to a choice of local charities. The store has also introduced US and Irish products, developed its delivery service and is constantly improving its social media and loyalty programmes.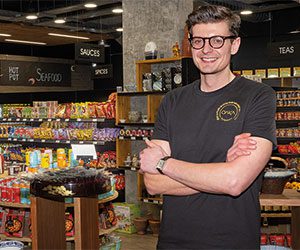 Oaka Supercity
George Street, Glasgow
Two partners went travelling and brought home ideas that saw them take over an old bank next to the University of Strathclyde and launch Oaka Supercity. Part specialist grocery store concentrating on Chinese and east Asian foods, part high-end fast food noodle outlet and part grab-and-go lunch facility, it also has a homewares section and a vending and events operation. The chain now includes four stores and 22 vending sites, uses high quality background music and has an interior influenced by high-end retail outlets.
Food to Go Award
supported by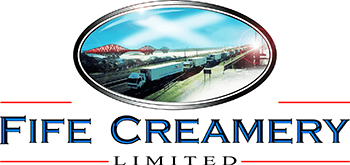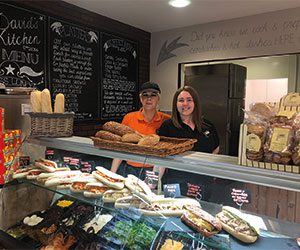 David's Kitchen
Falkirk
You want it? David's Kitchen has got it. This store offers shoppers a broad selection for breakfast, lunch and dinner and the retailer recognizes the importance of a well-stocked and attractive display in food to go. Operating an in-store kitchen within the convenience store, David's Kitchen is also able to provide shoppers with the kind of fresh, quality sandwiches and wraps that you would struggle to find in some high street chains.
Oaka Supercity
George Street, Glasgow
There is no need to fly long haul for a taste of authentic Asian street cuisine, thanks to the team at Oaka Supercity. This specialist grocery outlet has tapped into a niche in the market, recognizing demand for international flavour among the students and workers in its locale. Targeting visitors and the local community alike, Oaka Supercity has a menu diverse enough to offer something for everyone, from Hong Kong curry fish balls and vegetable dumplings, to pork ribs with rice and steamed chicken with curry.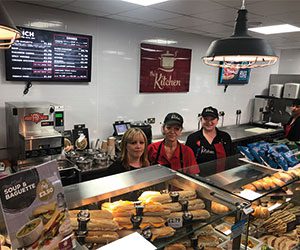 Scotmid Co-op Ratho
Edinburgh
Whether you're looking for a quick bite on the move or an indulgent hot lunch, Scotmid Co-op Ratho has you covered. This store has made great strides in food to go over a short period of time to create a comprehensive offer well stocked with pies, pizzas and just about everything in between – including plenty of healthier options. Great exterior signage helps capture footfall and effective use of meal deals ensures there's always value on offer.
Merchandising Award
supported by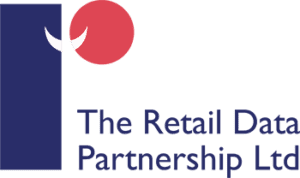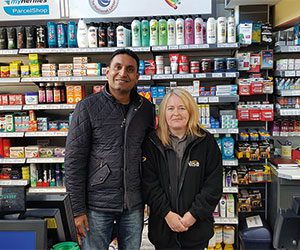 Ardeer Services
Stevenston
Ardeer Services is much more than a service station. A £1.5 million refurbishment in 2016 transformed the premises into a state of the art, 2700 square-foot shop with 18 fuel nozzles on the forecourt. Inside, the 1200-line product range encompasses everything from confectionery to car cleaning kits, with best sellers displayed prominently. Clear point of sale materials are used both inside and on the forecourt to flag up promotions and help drive sales.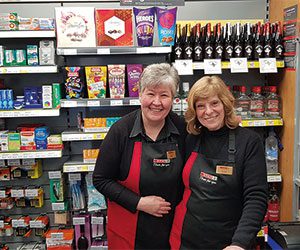 Spar Aberdour
Burntisland
In under a year this family-owned store in picturesque Aberdour has established itself as a firm favourite with locals, stocking a wide range of products that factors in Spar best-sellers as well as customer requests. The merchandising of these products is tweaked on an ongoing basis depending on what is and is not selling, and customers will never find it hard to locate what they're looking for – whether it's a snack, a bottle of wine or an evening meal.
Spar Boswell Park
Ayr
The only 24-hour Spar owned and operated by CJ Lang, this busy town centre shop caters to a wide range of customers, from commuters to clubbers and theatre-goers. The product range reflects this diversity, with several lines retained by customer demand, despite having been de-listed by the company. Crisps, soft drinks and alcohol are the biggest sellers and these categories account for a sizeable share of the space in-store.
Confectionery Retailer of the Year
supported by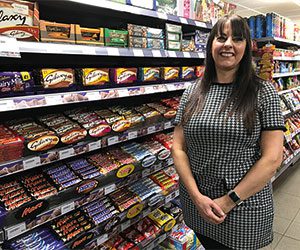 Barassie Day-Today
Troon
Taking advantage of every seasonal opportunity with in-store displays and promotions, Barassie Day-Today has made itself a go-to venue for local sweets shoppers, both for everyday treats and for gifting occasions. Secondary siting, including specials bins, contribute to the promotion of a wide range of confectionery including all the major chocolate brands and a range of specialist products. Data analysis and forward planning ensure a constantly evolving offer.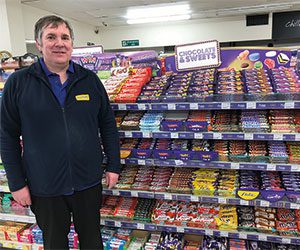 Clydebank Co-op KeyStore Dalmuir
Clydebank
The combination of knowing the local customer and smart merchandising has made confectionery a vital part of the turnover at this large store. A central aisle offering multipacks alongside large format soft drinks and multipacks of crisps – including many price-marked packs – ensures constant traffic through to confectionery. The store is always keen to take advantage of seasonal opportunities and uses in-store theatre to highlight promotional events.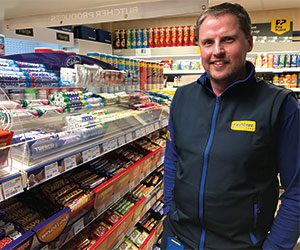 KeyStore Cults
Aberdeen
From the moment you enter this store, it is obvious that confectionery plays a big part in its trading. Seasonal products take up prime position facing the door and the central aisle is packed with choice including hanging bags, singles and multipacks and secondary sites including pick and mix. Facing nearby competition from big multiples, the team at KeyStore Cults has to be smart with its offer and constantly updates its range and offers.
Best Soft Drinks Outlet of the Year
supported by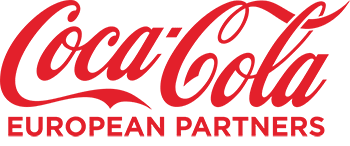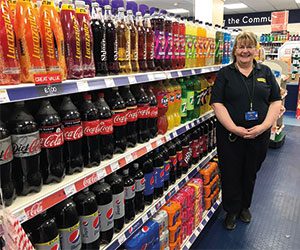 Clydebank Co-op KeyStore Kilbowie
Clydebank
The team at Clydebank Co-op Keystore Kilbowie know their customers and it shows, with a competitive yet tailored range offering shoppers a wide selection of flavours and healthier options. Key product placement throughout the store ensures great exposure for impulse buys to maximise sales. Positioning of the store's well-merchandised chiller ensures soft drinks are front of mind from the moment you enter the store.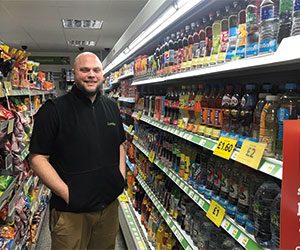 Londis Solo Convenience
Baillieston
A fantastic family store, Londis Solo Convenience thrives despite tough competition from nearby supermarkets and discounters. These retailers know their market and their knowledge ensures they stay ahead of the game. Good things come in small packages, and this store really maximises space to great effect. Clever placement throughout the store ensures shoppers are never far from picking up a soft drink.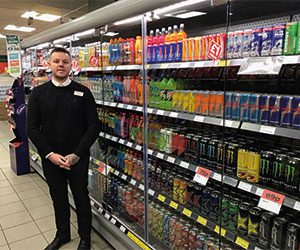 Spar Thornliebank
Glasgow
Set within a residential, work and school area, this busy store caters for all. This Spar store is actively involved with the community and they take on feedback to meet their needs. Investment in a new chiller has paid dividends at Spar Thornliebank, while ample provision of multipacks and take-home products throughout the store ensures that soft drinks are always in the basket.
Chilled Retailer of the Year
supported by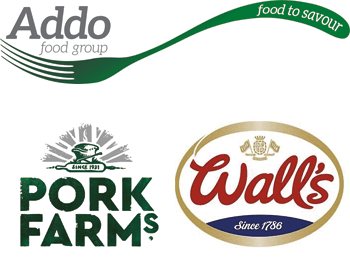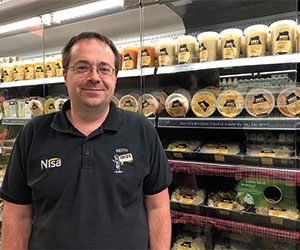 David's Kitchen Glenrothes
Fife
One of two David's Kitchen stores in Scotland, this innovative site dedicates a large proportion of the chiller to its own freshly prepared food. Individually branded sandwiches, soups and ready meals are prepared in the in-house kitchen then displayed in the chiller, clearly setting the store apart from its retail competitors. Wastage is also kept to a minimum: if a product in the chiller nears its expiry date then it is simply passed through to the kitchen to make a David's Kitchen meal.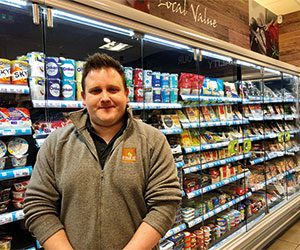 Pinkie Farm Convenience Store
Musselburgh
Built on the site of a former farm shop, Pinkie Farm has benefitted from a new housing development right on its doorstep. To cater to these new customers, store manager Dan Brown has curated a huge chilled section that includes freshly prepared food, ready meals and fridge staples. The team also create their own high-quality planograms, promotions and social media activity – all designed with local people in mind.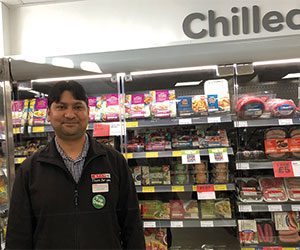 Spar Kincorth
Aberdeen
Boasting the biggest chilled section in CJ Lang's store portfolio, Spar Kincorth is undeniably dedicated to fresh food. The close-knit team frequently change the chiller around to adapt to shopper needs, with an immaculately merchandised range that makes shopping easy. Promotions are carefully managed and reductions are implemented gradually to ensure that wastage is minimised and sales are maximised.
Health Promoting Retailer of the Year
supported by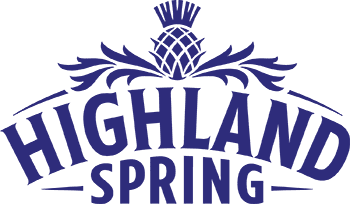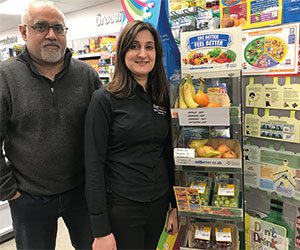 Day-Today Lochside
Ayr
A stand facing the entrance brings the healthy eating message to shoppers as soon as they set foot inside the store, with literature from health promotion bodies and a chart made up in-store to demonstrate the sugar content of various soft drinks. The store has developed strong community links and uses these relationships, as well as events throughout the year, to ensure locals are educated in healthy eating.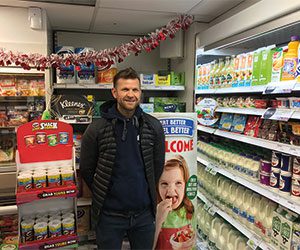 Doonfoot Day-Today
Ayr
The first thing you encounter on entering this store is a selfie promotion encouraging young shoppers to pick up a free piece of fruit. Signage throughout the shop encourages the shopper to make healthy choices, with healthy options in every category and meal deal options that reinforce the health message. Links with the local school, nursery and other community groups sees the store take the health message beyond its own walls.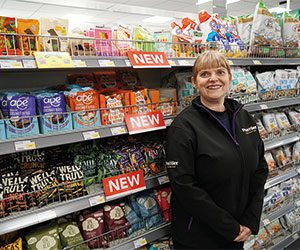 Premier @ The Union
Dundee University Students Association
Dundee
Healthy eating recipe cards, created by the store manager, are only one way this store at the heart of Dundee University educates its customers on healthy eating. Having removed confectionery from its till area and replaced it with fruit and nut snack alternatives, the store has a health promoting atmosphere throughout. The store also works closely with student groups to organise and support healthy eating events throughout the academic calendar.
Post Office Retailer of the Year
supported by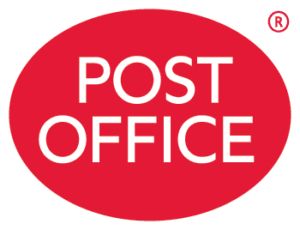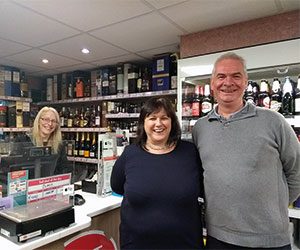 Best-One@Brownlies
Biggar
There are busy Post Offices and then there's Best-One@Brownlies. Eclipsing the parcel volume of some of the busiest city centre stores in Scotland over the festive period, the team at this Local style Post Office dig deep to provide stellar service to customers throughout the year. Community is a major focus at Brownlies, with the store playing a major role in facilitating Biggar's historic annual gala day. The next-generation of Post Office customers are also well looked after with staff accommodating educational visits from the local primary school.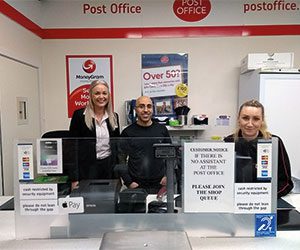 Overton Road Post Office
Kirkcaldy
A busy Main style Post Office, Nisa Overton Road offers a comprehensive range of Post Office products and services. Post Office staff at this store offer service with a smile, whether it's helping Gran send Christmas parcels to the kids or handling transactions for one of the many local businesses that have chosen this store to fulfil their banking needs. A well-stocked and merchandised stationery fixture ensures Post Office customers have everything they need – as well as keeping the store's tills ringing.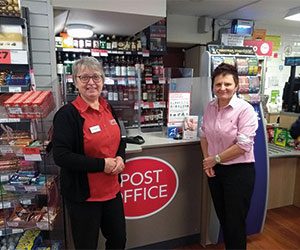 Spar Tarves
Aberdeenshire
A rural store set in a gorgeous listed building, there's more to Spar Tarves than a beautiful exterior. The store has adapted well to modernisation, with its busy Local style counter providing the residents and visitors to this Aberdeenshire village just about any service they could need. Spar Tarves is a first-name basis store and Post Office staff are well acquainted with the needs of their customers. A real asset to the community, Spar Tarves is a perfect example of the difference a quality local Post Office can make.
Innovation in Impulse Award
supported by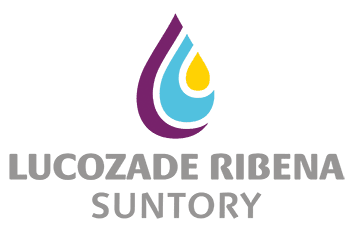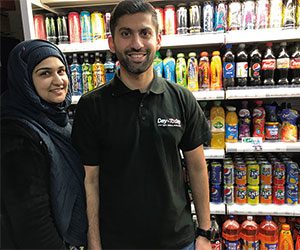 Day-Today Express
Alloa Road, Stenhousemuir
Having thoroughly researched local shoppers' habits and needs, the husband and wife team behind this store have developed a popular food to go offering, with its cooked breakfast box being a big favourite. The store delivers hot food and groceries locally and provides this service for free to individuals and groups in need. Listening to shopper requests, the owners have used international contacts to source rare and unusual products, particularly confectionery lines.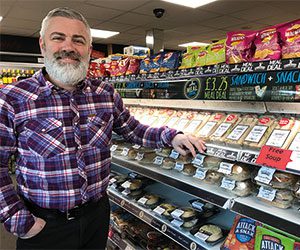 McLeish
Inverurie
Immediately on entering this store, the shopper is met with a self-service coffee machine that uses a digital machine to suggest accompanying food-to-go products and highlights offers while the hot drink is pouring. With an emphasis on local produce, products are sited in mission groups and the meal deal evolves throughout the day, offering a free fourth item such as soup in winter or ice cream in summer.
Premier @ The Union
Dundee University Students Association
Dundee
Serving a diverse, young and international customer base, this store has embraced technology and looks beyond traditional supply sources for products. With large fresh produce, free from, and bespoke clothing and stationery ranges, the store has been laid out in an attractive and logical way that gives it a unique feel while making it easy to navigate. The YoYo Wallet cashless purchasing app makes it more welcoming for its young shoppers.
Community Retailer of the Year
supported by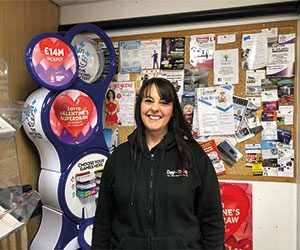 Barassie Day-Today
Troon
Rather than relying on external support, the community initiatives undertaken at Barassie Day-Today are thought up, executed and funded by Mandi Duncan and her close-knit team. The staff throw themselves into events, dressing up for the store's annual Halloween party and charity fun days. They donate their time as well as their money, with recent community outreach including providing a healthy breakfast for teachers at the local school to say thanks for their hard work. Last year also saw Barassie offer support to Whiteleys Retreat, a local centre that offers therapeutic holidays for young people living with terminal illnesses.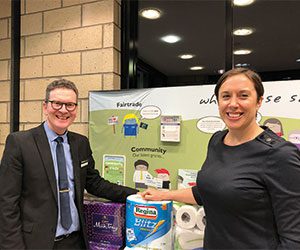 Scotmid Laurencekirk
Aberdeenshire
The team at Scotmid Laurencekirk have developed a strong relationship with the nearby high school, creating a 'Mearns Academy Scotmid Community Award' to celebrate pupils that contribute to the local area. Store manager Stewart and Scotmid community officer Lynne also volunteer their time to carry out mock interviews for the school's pupils, helping prepare them for work and improving their confidence in the process. The store has given financial support to the local park and a mental health support charity, as well as hosting its famous charity pub quiz to raise money for the Samaritans.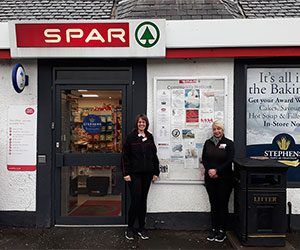 Spar & Post Office Cairneyhill
Dunfermline
It might be a small store, but Spar Cairneyhill has big ambitions when it comes to fundraising. Led by postmaster Helena and store manager Ann, the team has embarked on sponsored Kiltwalks, Moonwalks and Ben Nevis Walks to raise thousands of pounds for charity. They also created their own prescription point in store, where pharmacies from the surrounding area can come and drop off prescriptions for the residents of Cairneyhill. Customers then simply pick up their prescriptions when they visit the store, sparing elderly people from a potentially difficult journey by public transport.
Family Business of the Year
supported by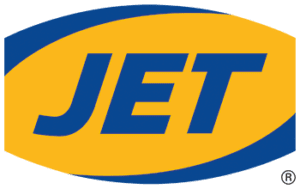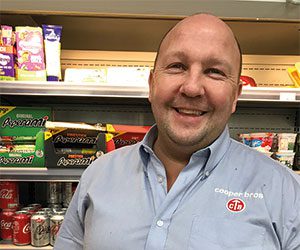 Cooper Brothers
Newmains, Wishaw
Not only is Cooper Brothers a long-established family business, but a number of families have been working for the company for two generations. Mothers, sons, sisters, brothers, in-laws and offspring make up almost half of the 60-strong team. Occupying a forecourt at a busy junction, the store is popular with early morning commuters for breakfast food to go and newspapers, and throughout the day for hot food.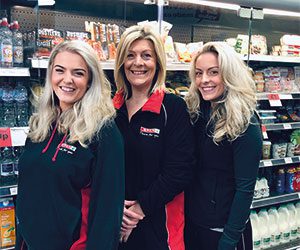 Kessock Service Station (Spar Buckie)
Aberdeenshire
When the Simpson family gathers round the table for Sunday dinner, business is never far from the conversation. With Spar stores on four sites, each family member has their own retail responsibilities. The store at Buckie Services is the most recent addition to the family portfolio, joining in 2016, and has quickly established itself as a destination store. Imaginative seasonal ranges and local fresh produce help the shop stand out.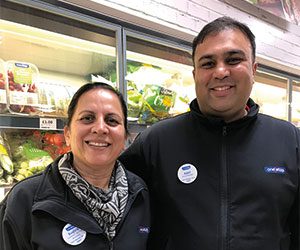 One Stop Convenience Stores Airbles Street
Motherwell
Three generations of the Hussain family work in this store every day and each family member has a clearly defined role. The family has operated a convenience store on this site for more than 20 years and the business, has never stood still. The recent addition of a Post Office service and a full re-fit are part of the evolving business with plans to expand into vacant premises next door.
Best New Store Awards
supported by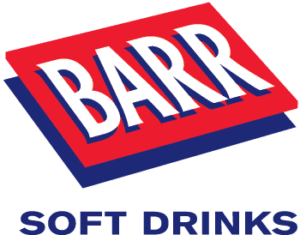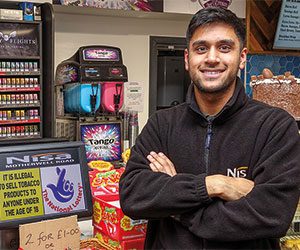 Nisa Motherwell Road
Glasgow
An old pub site transformed into a modern full-range convenience store, Nisa Motherwell Road is run by a 19-year-old retail entrepreneur, with remarkable vision, who is determined to learn from trade shows and the wider retail scene. The store features state-of-the-art alcohol areas, an innovative coffee and food to go service, a tempting serve-over area with cakes and ice-cream, as well as a full range of services including self-service laundry, clothes bank collection and parcel collection. It also makes very good use of social media.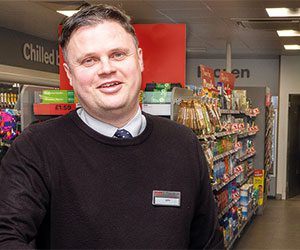 Spar Garthamlock
Glasgow
This new-build large convenience store has quickly become one of the highest turnover Spar outlets in Scotland and features one of the chain's most successful in-store Subway food to go sections. Situated close to the massive Glasgow Fort retail park, it includes a busy Post Office, and is organised to encourage excellent customer flow around its extensive and well merchandised range of products. It makes great use of modern, efficient chiller units and there's a particular emphasis on deals and strong highlighting of good value across all categories.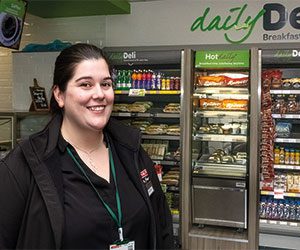 Spar Halbeath
Dunfermline
Another large new-build outlet in CJ Lang's Scottish Spar estate, Spar Halbeath serves a wide customer base including local residents and staff and students at a nearby college. It features excellent equipment, is very well merchandised and makes great use of consumer research in developing its range and services. The store's Spar Daily Deli food to go section has performed very well since the store opened and was quickly seen as a section to be developed by widening its range and extending its operating hours into the evening.
Licensed Retailer of the Year
supported by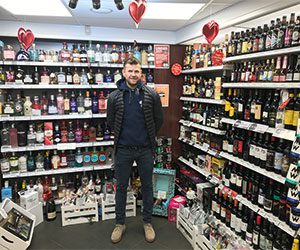 Doonfoot Day-Today
Ayr
Licensed has been a key focus for Ross Macpherson and his team as they have developed the store and its offer in the two years since he took over. And the section continues to evolve. Gin currently takes centre stage, with a range of 200 – and a good selection of premium tonics and mixers to match. There's also 40 rums and a broad range of malts, not to mention a strong selection of beers, wines and ciders. The store holds regular tasting events; and plenty of social media activity ensures customers are kept up to speed with the latest NPD.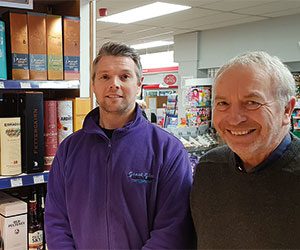 Great Glen Trading Centre
Fort Augustus
Located in the popular tourist destination of Fort Augustus at the southern end of Loch Ness, this family-run store caters for a broad range of customers – from locals to tourists and passing trade. And the licensed section is no exception. There's a broad selection of wines, ciders and beers – including a craft range which features Nessie Brew. There's also an extensive spirits range, spanning mainstream to craft products, which is weighted towards Scottish gins and malts and includes a broad selection of 'miniatures', allowing customers to try different gins and whiskies.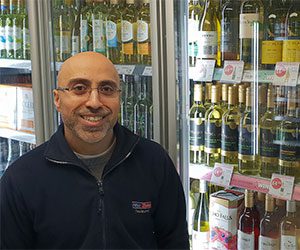 Overton Trading Ltd (Nisa)
Kirkcaldy
Dealing direct with Champagne houses, whisky distilleries and other drinks producers through his online spirits business has enabled this retailer to enhance the range available in store. There's a vast selection of malts and gins, in particular; while the chiller 'cave' at the rear of the store houses an impressive range of beer and cider brands across a variety of pack sizes, as well as an extensive selection of wines and Champagnes. Staff go on distillery trips to help broaden their knowledge, and there are regular tasting events held in the store for customers.
Tobacco Retailer of the Year
supported by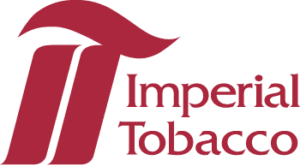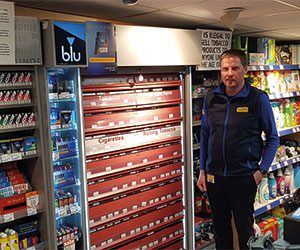 KeyStore Cults
Aberdeen
For over a decade this local store has been serving the community of Cults, outside Aberdeen, with a carefully curated range of products that is tailored to the local market. This extends to the shop's tobacco selection, which is regularly reviewed to ensure it is relevant to the tastes of local customers. The gantry itself is well maintained, with several deliveries each week helping to minimise out of stocks.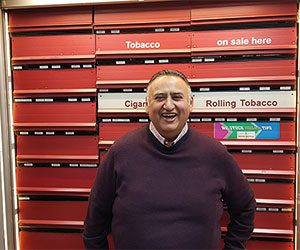 Mace
Edinburgh
Located on Edinburgh's bustling South Bridge Street, this store caters to a wide range of customers that includes tourists and locals. Subsequently, its range of tobacco products incorporates those that appeal to a largely price-led base of regulars, as well as international brands for visitors to the city. Despite having several multiples within yards of its front door, the shop remains competitive by being one of the few in the area to sell at RRP.
Shawlands News
Glasgow
This family-owned shop in the heart of Glasgow's Shawlands area has built its business through a quality product range and excellent customer service. Tobacco is a sizeable part of the shop's business, and the owners make efficient use of their space to ensure they're well stocked with a comprehensive range of brands and products. The gantry is kept tidy and well stocked and prices are maintained at RRP to ensure competitiveness with other local retailers.
Employee of the Year
supported by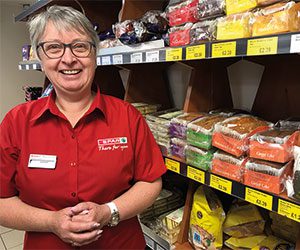 Wendy Anderson
Spar Tarves, Aberdeenshire
A popular figure in the area, Wendy can often be seen taking groceries to customers' cars for them and regularly works hours above and beyond her contract, including covering shifts for part time colleagues. Having worked in the shop for six years – now doing everything from stock orders to training colleagues on the Post Office counter – she sees her post as more than a job and feels part of the business.
David Graham
Barassie Day-Today, Troon
David's enthusiasm for his job is infectious and he is very popular among his fellow employees and the shop's regular customers. Since taking up his post he has constantly asked for more responsibility and has always responded well to training and is more than willing to assist customers. David takes his place within the community very seriously as evidenced in his approach to responsible retailing of alcohol and tobacco products.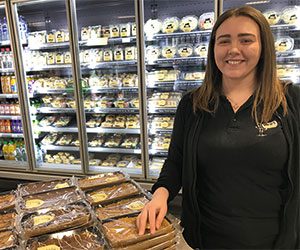 Sasha Henderson
David's Kitchen, Falkirk
Having started behind the till at another store, Sasha was headhunted to join the David's Kitchen team and has quickly risen through the ranks to become assistant manager in the Falkirk Store. Sasha helped interview and hire the store team, she does all inductions and leads the store training. Among her regular duties, Sasha takes real pride in merchandising, particularly for seasonal occasions when she makes up bespoke hampers.
Independent Retailer of the Year
supported by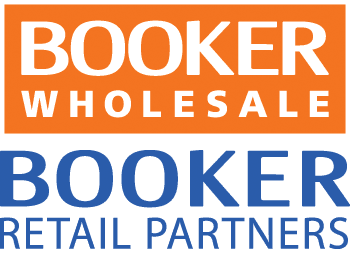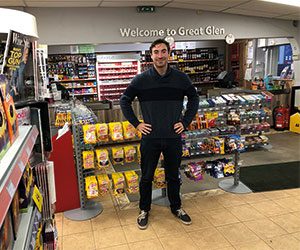 Great Glen Trading Centre
Fort Augustus
If Nessie ever needed to pop down the shops, she'd probably stop by Great Glen Trading Centre. Tourists and locals alike are well looked after at this Fort Augustus forecourt store, which operates as something of a one-stop shop. An expansive off sales section with an abundance of single malts as well as the store's own brew keeps visitors happy, while locals are spared a long trip in the car thanks to the store's expansive yet easy to shop range of fresh, chilled and ambient stock.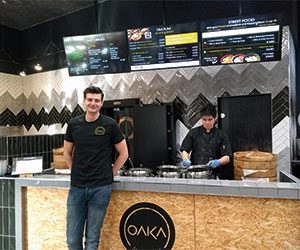 Oaka Supercity
George Street, Glasgow
Who needs a silk road when you've got Oaka Supercity? From Korean instant noodles and frozen packs of Japanese dumplings, to restaurant quality food to go, Oaka brings the cuisine of Asia to Scotland and serves it up in a stylish environment. Clever importing, cracking fixtures and fittings, knowledgeable staff and savvy student outreach are all components that have helped this store to transform from new business to multi-site brand at breakneck speed. The store celebrated its second birthday in style last December, with the launch of its fourth branch.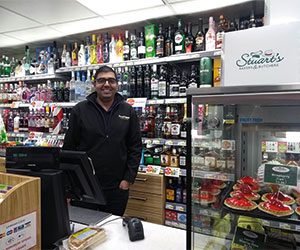 Premier Linktown Local
Kirkcaldy
Anyone looking to teach a class on store standards could do a lot worse than stopping by Premier Linktown Local. Everything may be in its place in this c-store, but there isn't a place for everything. Retailer Faraz Iqbal's fastidious approach to EPOS has ensured every inch of his small store is used effectively. With a social media reach that would make some professional agencies blush, Premier Linktown Local has no problem engaging with shoppers and recent investment in food to go is already proving to be a hit with customers.
The Entrepreneur Award
supported by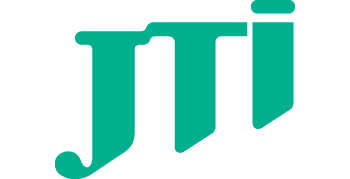 Entrepreneurs see opportunities and follow them through. They have vision, show initiative and work with confidence. And they are driving forces of virtually every industry. Scottish Grocer and JTI have found the perfect recipient, running a business in Scottish independent retailing with exactly these qualities… actively seeking new opportunities, working to achieve bold goals and delivering success.
Our Entrepreneur Award will be exclusively revealed this evening.
Industry Achievement Award
supported by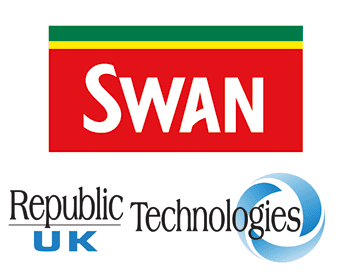 This is an award for individuals who have made their mark on Scotland's grocery and convenience retailing trade. While the industry has gone through and continues to go through major change, the most important influences on the trade remain the people who play their part in it – as owners and entrepreneurs, managers and educators, activists and innovators.
Who will take the award this year?