Tobacco Retailer of the Year
CRITERIA :
[hr]
Tobacco is a vital footfall driver to convenience stores, with adult smokers visiting more often and spending more than other shoppers. It is therefore important to ensure that these valued customers are kept satisfied and remain loyal. In Scotland, almost one in five trips to convenience stores centre around the purchase of cigarettes or tobacco. Shoppers are more demanding than ever and will give retailers less than three chances if their favoured brand is unavailable, losing not only the ongoing value of the tobacco sale, but all other items that are frequently purchased in the same basket.*
The winner of the Tobacco Retailer of the Year award will demonstrate the following:
• Range assortment: Stocking a tobacco range that reflects the preferences of local adult smokers, merchandised according to category principles.
• Availability: Demonstrates the importance of ensuring all tobacco brands are always available for adult smokers.
• Legislation: Understands tobacco legislation, how it affects the retail industry and acts as a proactive voice for their peers.
• Market and Category Knowledge: Actively aware of the latest retail trends and applies these to their everyday business, adapting and evolving to demonstrate growth in their tobacco category.
*Source: Convenience Tracking Programme 2014. Research conducted by HIM.
[hr]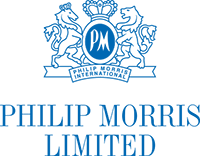 SPONSORED BY :

Philip Morris Limited is the UK affiliate of Philip Morris International, the leading international tobacco company, with seven of the world's top 15 international brands, including Marlboro, the number one cigarette brand worldwide. Philip Morris Limited is proud to have launched a national field force and Marlboro Gold Roll Your Own in Scotland in 2014 and is delighted to be sponsoring the Tobacco Retailer of the Year award.
[hr]
[btn link="https://scottishgrocer.co.uk/awards-entry-form/" color="red" size="size-l" ]Enter now[/btn]