Symbol Store of the Year
CRITERIA :
[hr]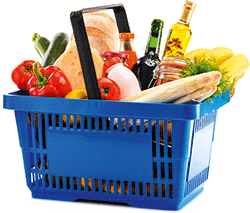 Running a symbol store is an exciting and rewarding opportunity, with agreed standards to implement as a symbol group member while retaining individual ownership and accountability for the store.
There are two sections for this category: one for one-store businesses and one for businesses with more than one store.
Two awards : • Single store business • More than one store business
The judges will be looking for:
• Clear demonstration of the consistency and standards expected by the symbol group.
• Strong business and staff training plans showing a clear vision for the future.
• Evidence of local community interaction and a tailored offering to suit local needs.
• Evidence of targeting convenience/top-up shopper missions through the use of new technology.
SPONSORED BY :
[hr]


Scottish Grocer is Scotland's premier grocery and convenience retailing
magazine. Published for over 85 years.
In 2014 we are proud to sponsor the symbol store of the year award. Previous award winners are a testament to the strength of fascia business operations in Scotland.
Convenience retailers supported by a symbol brand are well positioned to take on sector giants – not only with competitive pricing but also with the exceptional service and community involvement that elevates and inspires customers and the industry. We are looking to discover and recognise the next dynamic symbol store worthy of recognition in 2015 as Scottish Grocer Symbol Store of the Year.
[hr]
[btn link="https://scottishgrocer.co.uk/awards-entry-form/" color="red" size="size-l" ]Enter now[/btn]