Best Soft Drinks Retailer of the Year
Supported by Coca-Cola Europacific Partners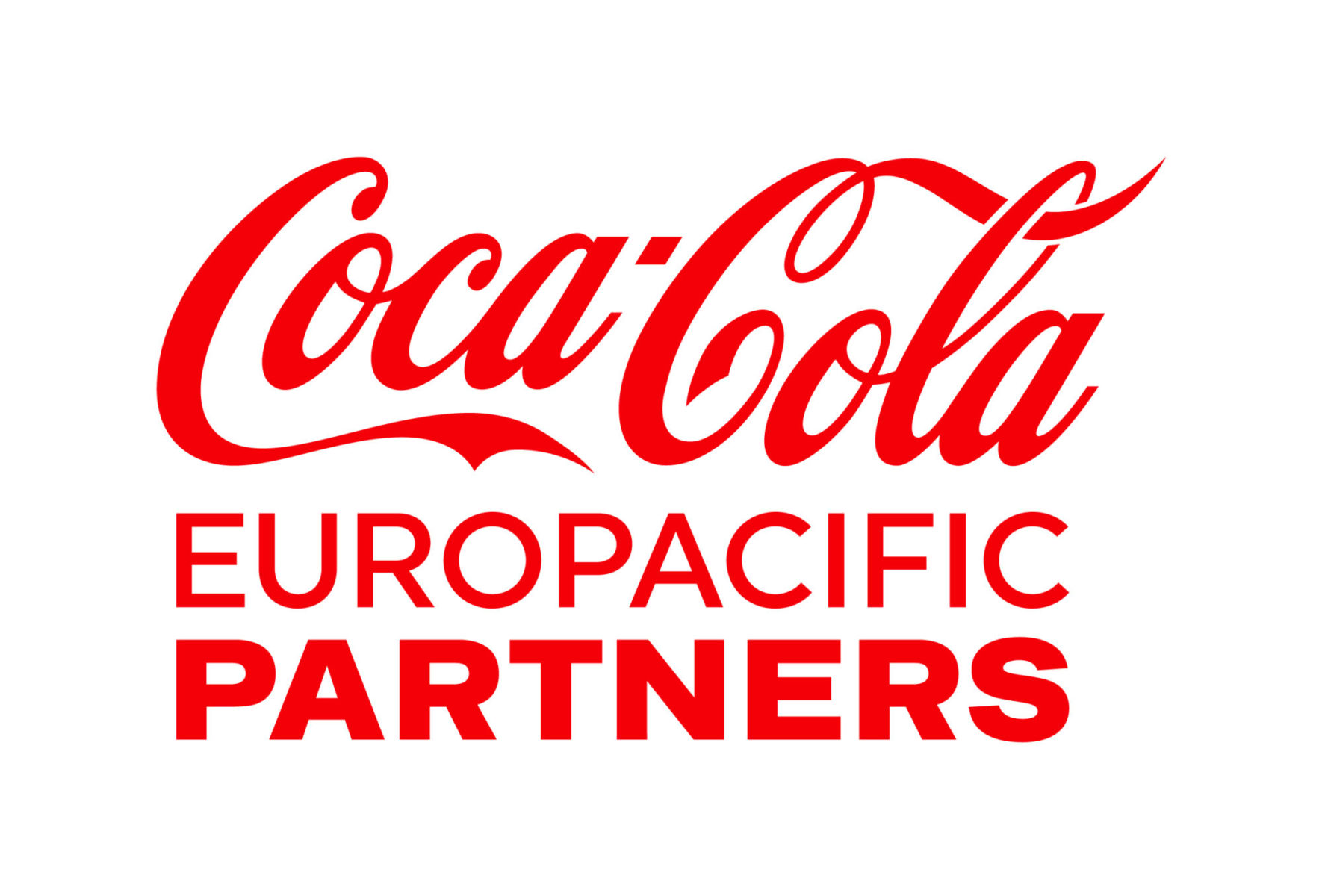 Keystore More Clydebank Co-op Kilbowie
Clydebank
Soft drinks can be spotted in every aisle of this store. Customers are immediately greeted by a wide range, with promotions clearly signposted with POS throughout. The store puts a strong emphasis on low and no sugar options, stocking more SKUs of them than the full-sugar counterparts, and prohibits the sale of energy drinks to children. This responsible attitude hasn't hurt sales, with the store averaging in excess of £800 in category sales each day.
Scotmid Barlanark
Barlanark, Glasgow
It's hard to miss soft drinks in this store, with an entire wall filled with a colourful range seen as soon as you enter the store. A refit in February included the installation of new energy-efficient chillers, allowing the retailer to stock over 100 soft drinks SKUs. There's also a range of budget and more premium slush options as well as an impressive selection of take-home format packs.
Spar Kincorth
Kincorth, Aberdeen
The addition of two extra chiller bays has really lifted this store's soft drinks offer. With the new bays, the store can now hold up to 156 SKUs in the chillers alone. This move has paid off, with soft drinks sales rising by 22% in store. The soft drinks range expands beyond the chillers, too, as the retailer has made excellent use of promotional bins to highlight the range throughout the store.
Community Retailer of the Year
Supported by Bestway Retail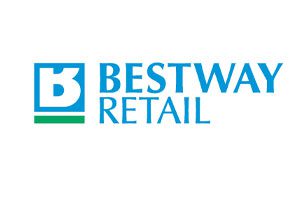 Baba's Kitchen
Bellshill
Over the years, Abdul and the team have made a huge contribution to the local community both in terms of providing financial assistance to local charities and schools as well as to the community in general. Whether it's been providing food parcels for those in greatest need or sponsoring local football teams, Baba's Kitchen has been at the centre, having built up longstanding relationships. It's not just for a pint of milk and a loaf, but for a bit of friendly chat for elderly neighbours in the area.
KeyStore More Clydebank Co-op Kilbowie
Clydebank
Tracey and her team at KeyStore More Clydebank Co-op Kilbowie go above and beyond the call of duty at their store. Events include raising money for cancer charities, colouring competitions for local school children and free raffles to celebrate Mother's and Father's Days. The store also has a close relationship with a local foodbank and items marked for clearance are discretely ticketed with a "Foodshare" label – and customers in greatest need can take them free of charge along with items they've picked up in store. This ensures that the customer's dignity is never compromised.
Uig Community Shop
Isle of Lewis
A store run by and for the community, Uig Community Shop provides shoppers on the Isle of Lewis with everything they need – and a good bit more. In addition to operating as a tidy and well-run convenience store, this is a business brimming with amenities from a functioning laundrette and mini library to a Post Office and petrol forecourt. Staff participate in just about every community event going in the local area and the store is vital not just when it comes to fundraising for good causes but to the local economy in general.
Employee of the Year
Supported by Jack & Victor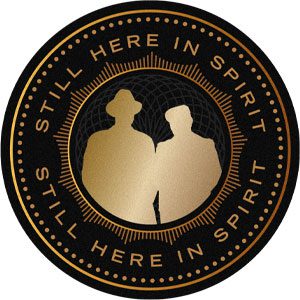 Frances McTaggart
One O One, Glasgow
Frances started at One O One as a part-time worker six years ago; a lot has changed since then. Currently the manager at One O One's busy Gartloch store, Frances runs a tight ship that delivers for her customers and the wider business. A leader from the front, Frances is comfortable performing any task in store, whether that's a spot of mopping up or taking charge of the store's refit earlier this year.
Gerald Haughey
Spar Garthamlock, Glasgow
The team at CJ Lang HQ will be happy with Gerald's in-store performance – all the numbers have been going in the right direction at Spar Garthamlock since he took charge. Customers should be satisfied, too, as Gerald has brought high standards and a bit of theatre to the business. Questionable fancy-dress costumes and charity hampers are all part of the fun and Gerald ensures his team and the community benefit from improvements to the business.
Rory Watson
Cults Stores - KeyStore, Aberdeen
Rory has worked at Cults Stores – KeyStore for over eight years and has become an indispensable part of the team in that time. Serving as store supervisor, Rory has a great enthusiasm for the business, which is clear for all to see. He knows his customers by name and face, takes on additional responsibilities gladly and has built something of a reputation as home tech support for the store's elderly customers.
Home Delivery Store of the Year
Supported by Snappy Shopper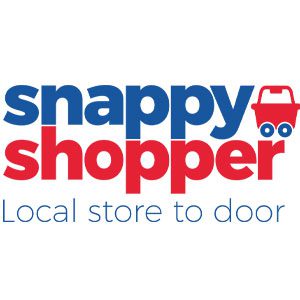 Day-Today Barassie
Barassie
This store has always set its sights high when it comes to delivery. When the service was first introduced, the store handled between eight and 10 runs per day. That has now grown to average in excess of 400 deliveries per week. Part of that growth must be down to some clever marketing – the store has invested in four branded vans for its delivery service. A quality service is also key and drivers have been known to help elderly customers put shopping away.
Londis Solo Convenience
Baillieston
No order is too tall for this store, even if that means delivering over 100 items to a student residence in one night. Londis Solo Convenience's community focus is reflected in its delivery service, which brings a personal touch along with the groceries. Ranked inside Snappy Shopper's top 10 in turnover terms, these ambitious retailers have grown an offer worth shouting about. It's an impressive feat given the store's size, which comes in at just under 500 square feet.
One Stop Airbles
Motherwell
Delivery is almost a separate business in this store, with an entire section complete with tills and a dedicated team. The store's delivery service now makes up around 40% of its total business, with an average basket spend of £30 per customer. It will come as no surprise then that the store has managed to generate more than £1.5 million in sales since 2020, with plans to expand on this further through its expansive range of food to go.
Independent Retailer of the Year
Supported by Booker Group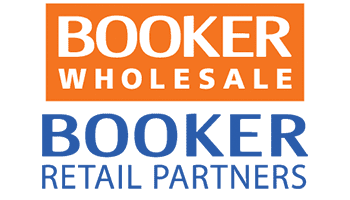 Premier Cupar Stores
Cupar
A place for everything and everything in its place. If you're looking to see what high retail standards look like in a Scottish c-store then you could do worse than paying Premier Cupar Stores a visit. This shop works its limited square footage hard and efforts are reflected in store revenues. A popular home-delivery service available to the wider community ensures that customers from miles around get to enjoy this quality c-store.
Premier One Stop Shop
Leven
A store at the heart of its community, Premier One Stop Shop in Leven is run by locals and for locals. This store has a well-earned reputation for going the extra mile to support good causes. That enthusiasm and effort is also matched when it comes to building a quality convenience offer. High store standards, considered merchandising and a range that offers shoppers value while maintaining margins ensure this Premier store is the place to be in Leven.
Premier Racetrack Pitstop
Bearsden
This gargantuan forecourt site represents a huge investment from its owners, but things are already paying off. There is space to play with at this site and the team at Racetrack uses it well. A comprehensive food-to-go offer, clever category management and an engaging off-sales display come together to create an attractive retail proposition in this affluent Glasgow suburb.
Best New Store Award
Supported by Scottish Grocer

Broughton Market
Edinburgh
Serving locals and tourists alike at the heart of Scotland's capital, Broughton Market has been created on the site of former butcher-shop Crombies of Edinburgh. The store revamp has seen the team at Broughton Market retain its butchery counter – an outstanding point of difference that is emblematic of the quality produce available throughout the store. Working with Barbours shop fitters and store format experts at Nisa, the team behind Broughton Market has built a store that ticks all the boxes.
Premier Girish's @ Barmulloch
Barmulloch, Glasgow
At the bleeding edge of Booker's vision for the Premier store format, a lot of care and attention has gone into the creation of this smart-looking store in Glasgow. Key categories have been given plenty of space and the creation of an eye-catching vape fixture and a 'refresh' zone for on-the-go customers has more than paid off, going by the store's outstanding sales figures. Attention to detail is evident throughout, right down to the smart-looking uniforms worn by store staff.
Premier Racetrack Pitstop
Glasgow (St James Road)
If there is one thing that can be said about Premier Racetrack Pitstop stores throughout Central Scotland, it is that they have their own sense of style. However, there's more to this fit-out than an abundance of digital screens and neon lights. Operating adjacent to the University of Strathclyde, this new store has been built with its local market in mind. There are convenient on-the-go options ranging from coffee and cakes to nachos and slush – all laid out in an intuitive fashion.
Industry Achievement Award
Supported by Republic Technologies UK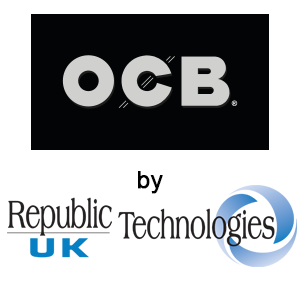 Over the years this award has recognised success throughout the sector, celebrating individuals from suppliers who've gone beyond the call of duty for Scottish retailers; captains of Scotland's independent retailing industry who have built impressive groups; and some fantastic and inspirational family businesses.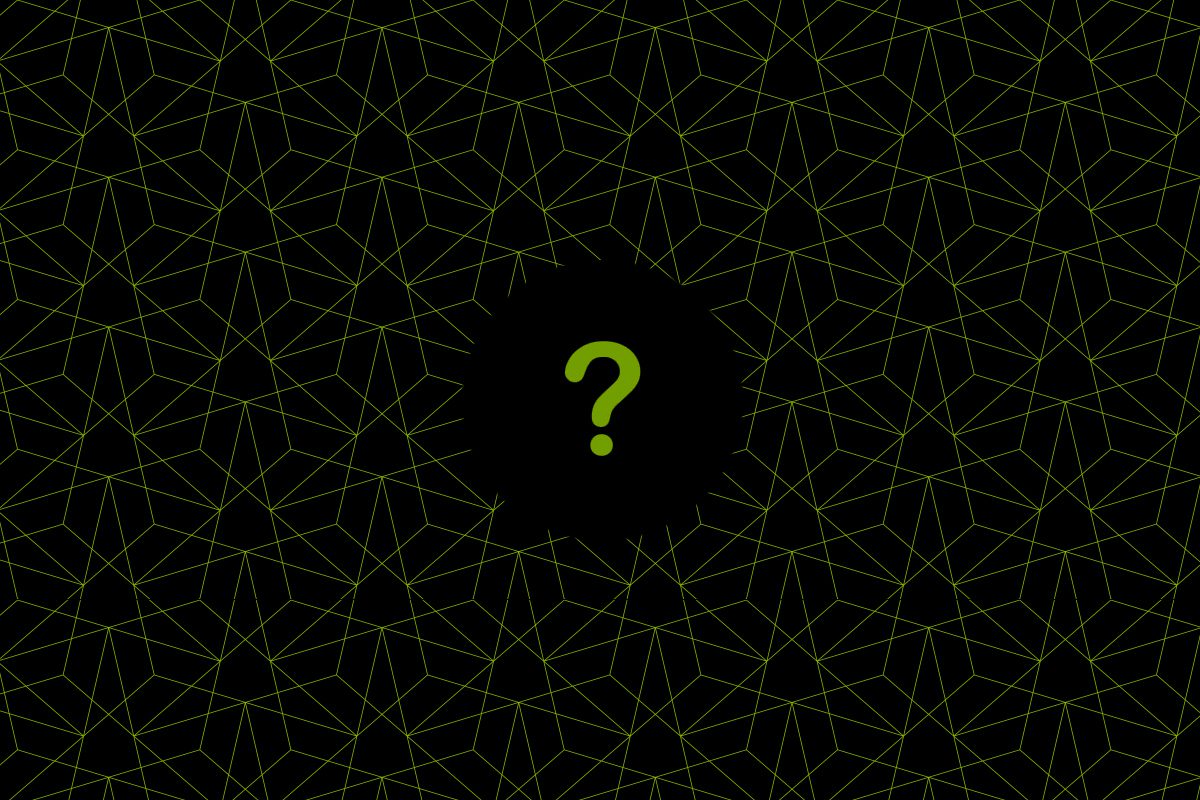 Licensed Retailer of the Year
Supported by Distell International
Premier Girvan
Girvan
A wall of glass-fronted fridges full of beers and ciders draws the eye to the licensed section in this store and a backlit area behind the counter shows off a wide range of spirits. Eager to offer as much local produce as possible, the store manager sourced Neptunia Gin made with local botanicals. There is a regular staff training schedule and the store operates a 'No ID, no sale' policy.
KeyStore Girdle Toll
Irvine
Attractive signage guides consumers to a dedicated section in this store offering a wide range of beers, ciders and wines. Spirits, in a full range of sizes, are displayed behind the counter. The knowledgeable staff keep up to date with trends in the licensed sector and the wide selection of ready-to-drink cans reflects current customer demand. The store runs regular seasonal promotions and offers linked to TV events.
KeyStore More Clydebank Co-op Hardgate
Clydebank
This store prides itself on being part of the community and its licensed offer reflects the mixed demographic it serves. The team is always looking for merchandising opportunities that keeps the licensed section attractive and interesting. A range of local beers linked to Clydebank FC underlines local credentials. Staff training includes a sample box that allows members to take new products home to try out so they can advise customers.
Sustainability Champion
Supported by Britvic
Premier @ DUSA
Dundee
The team behind this Dundee store believes that sustainable efforts cannot just be big gestures but all the small things that each person does each day. Premier @ DUSA has leased a new electric vehicle for all store deliveries and the store has been operating its own deposit return scheme, offering students a discount on shopping. Premier @ DUSA also boasts its own sustainable clothing line and sits on the University of Dundee's sustainability committee.
Premier Racetrack Pitstop
Bearsden
Opening in April 2022, GHSL has gone above and beyond to ensure that sustainability is a priority. Innovations include the incorporation of solar panels to power the store's lux lighting, a heat recovery system for slush machines to generate heat for the colder months, and the rainwater tank that helps to power the jetwash. The store has recently introduced a refillable produce station and offers the 'Too Good To Go' service, reducing food waste.
Watson's Grocer Premier
Moniaive
Sustainability is at the heart of this rural store. Butcher meat, fish and vegetables are all locally sourced and handpicked – even if it means that store owner Graham has to meet suppliers halfway on his bicycle. Watson's was one of the first stores in Scotland to trial deposit return and other sustainability-focused initiatives include the creation of 'free food Fridays' and the introduction of gravity dispensers so that the store can offer refillable produce.
Symbol Store of the Year
Supported by Barr Soft Drinks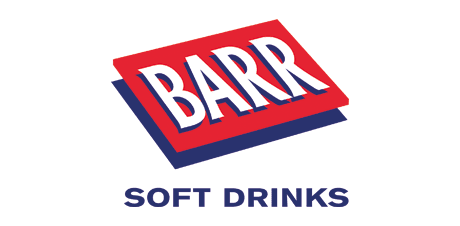 Premier Girvan, Drongan and Ayr
Ayrshire
Sales growth, high footfall, welcoming staff and pleasant shopping environments: you'll find all that and more across these Premier stores in Ayrshire. This multiple operator sets the bar high. All the symbol's promotions are executed, complete with eye-catching POS, but there's also plenty of local knowledge on display, from farm-sourced produce to a large but well shopped pet food section. Engagement with the local community – and a willingness among staff to throw on fancy dress – is the cherry on the cake.
GHSL Ltd
Central Scotland
This growing retail brand has been turning heads across Central Scotland – and not just because of the bright lights glowing from its neon interior. The team behind the Racetrack family of stores has managed to carve out their own vision of what a contemporary c-store should be, while at the same time implementing the standards and promotions of their symbol partner throughout. An innovative slush offer and an expansive vape range are just two of the many feathers in the Racetrack cap.
Day-Today Bankton Convenience Store
Livingston
Things are certainly on the right track at this c-store, located next to Livingston South railway station. A quality symbol store with high retail standards, Day-Today Bankton caters to locals and passing trade with a range that strikes the right balance between symbol group vision and community knowledge.
Spar Renfrew
Renfrew
One of the leading independent retailers trading under the Spar umbrella, Saleem Sadiq at Spar Renfrew is a well-kent face and for good reason. This store delivers high standards throughout, with engaging displays and effective use of the symbol's promotions. Saleem himself is also a key contributor to Spar's success in Scotland, having spent decades building the brand in Renfrew and sharing valuable insights with his industry colleagues.
The Entrepreneur Award
Supported by JTI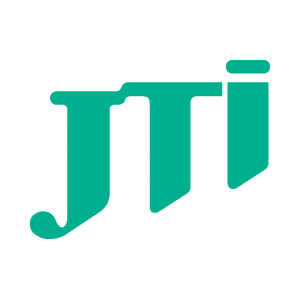 For this award, the teams at Scottish Grocer and JTI locked themselves away to consider who best represents the entrepreneurial spirit found across Scotland's retail sector. They were looking for a thriving business with a plan for the future and the courage to invest.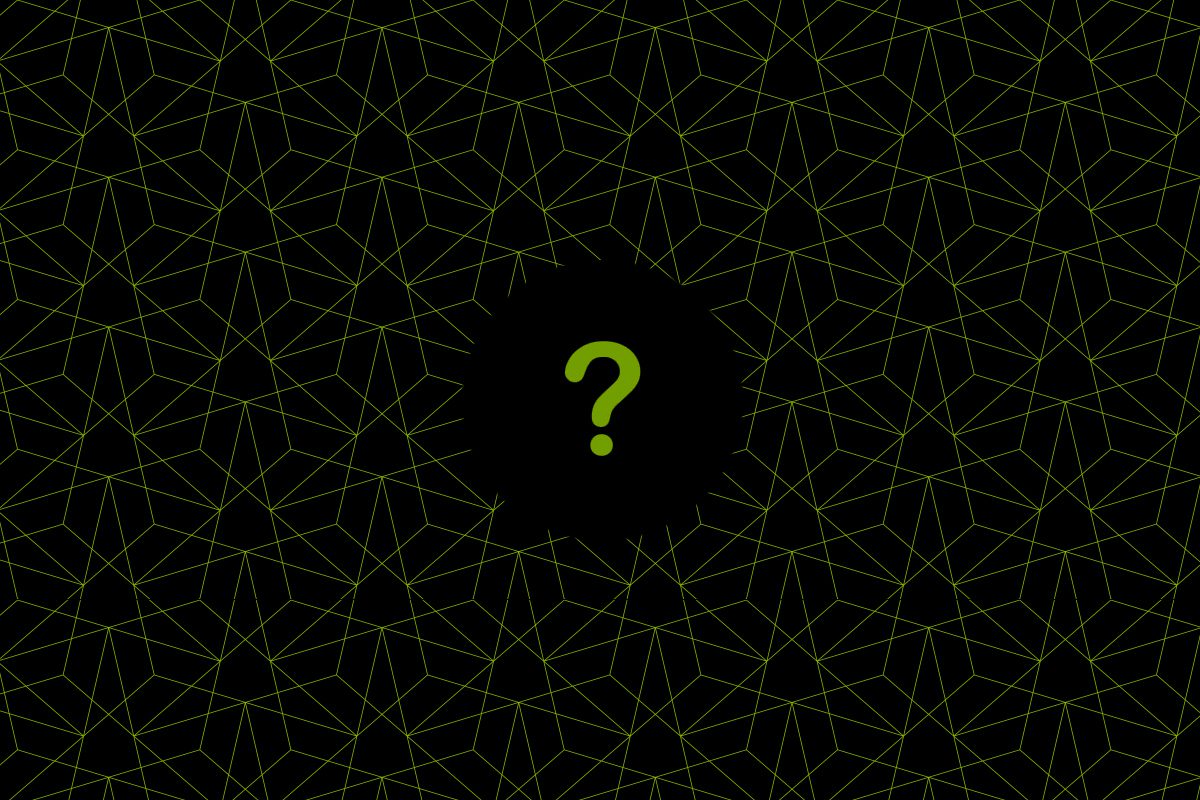 The Innovation Award
Supported by Scottish Grocer

Day-Today Alloa Road
Stenhousemuir
Social media managers working for top agencies could probably learn a thing or two from the team at Day-Today Alloa Road. How do you get people to travel from miles around and queue outside a convenience store? By keeping abreast of the latest trends and generating a buzz among a huge social media audience. The store's recent acquisition of a local bakery business has also led to innovation in the kitchen.
Premier Mo's
Blantyre
Innovation is always high on the agenda at this store and retailer Mo Razzaq is constantly looking for ways to improve his offer. A booming delivery business, a busy dessert bar and a bespoke loyalty scheme offering generous rewards ensures customers keep shopping with this community store in Blantyre. There's no shortage of services on offer, either, as the store offers bill payments, parcel collection and more – a real one-stop shop for Blantyre residents.
Premier Racetrack Pitstop
Glasgow (St James Rd)
If you can imagine it then the team at Racetrack is probably already trying it. This new store takes shoppers on a technicolour journey, with digital screens, LED lighting and exposed ventilation creating a look that's more Blade Runner than conventional c-store. Innovation is on display throughout, from a unique food-to-go proposition and unrivalled slushie range to a cutting-edge digital loyalty scheme.
Tobacco Retailer of the Year
Supported by Imperial Tobacco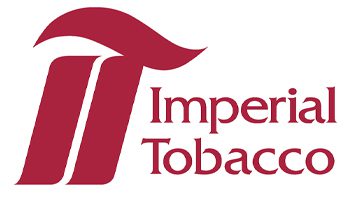 Cults Stores - KeyStore
Aberdeen
With supermarkets and other competitors nearby, this convenience store has to work hard to maintain a high level of sales in the tobacco category. This is achieved by having the right range at the right price, but every bit as important is the store's reputation for responsible retailing. In addition to being aware of tobacco category trends, staff are ever vigilant with age queries.
Mace South Bridge
Edinburgh
This busy city centre store serves a wide range of customers from office workers to tourists and has to remain alert to stay on top of trends to meet the constantly evolving demands of these customers. Shrewd buying and category knowledge helps the store compete with large multiples close by. Strong understanding of legislation around tobacco sales and clear signage behind the sales counter helps the store remain a responsible retailer.
Shawlands News
Glasgow
Rebuilding the business after a devastating fire, this store concentrated on what it knows and cigarettes are right at the heart of that. It also offers a range of rolling tobacco and accessories. The owner is knowledgeable about all the trends in smoking and is happy to talk customers through the most recent developments. As well as top-selling brands, Shawlands News responds to customer requests to stock lesser-known products.
Vaping Retailer of the Year
Supported by BAT UK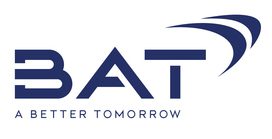 Day-Today Drylaw
Edinburgh
Residents of Drylaw in the north-west of Edinburgh in need of expert vaping advice can save on their bus fare, as they'll find everything they could need at this store. Vaping is a complicated category, but the team at Day-Today Drylaw has covered all the bases and then some. An innovative clear counter display lets vaping enthusiasts browse the more complicated e-cigarette solutions, while a well-ranged and merchandises selection of disposables brings in the volume sales.
Premier Girish's @ Barmulloch
Barmulloch, Glasgow
The numbers speak for themselves at this store, where sales have been going through the roof since a new floor-to-ceiling fixture was created next to the tills. Operating in a local community and with plenty of traffic from school kids, staff at this store are also keenly aware of their responsibilities when it comes to compliance – ensuring vaping products are kept out of the wrong hands.
Shawlands News
Glasgow
Retailer Tanveer has been here for years serving the community of Shawlands. The financial headwinds of the pandemic may have put this retailer's business on the rocks, but he has reopened and rebuilt – with a fantastic vape offer to boot. An expansive range, intuitive fixture and excellent product knowledge, along with a great relationship with the local community, ensure Shawlands News is the place to go with any vaping questions.