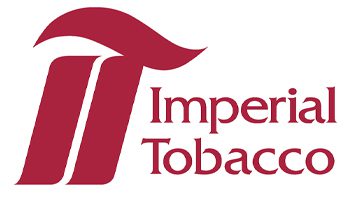 Tobacco Retailer of the Year - supported by Imperial Tobacco
The UK tobacco category continues to be a significant element of the Scottish retail mix. The average spend of a tobacco shopper is double the average shopper's (£15.04 vs £7.46)*. In addition, we know that 20%* of baskets in a convenience store contain a tobacco product, and that, on a monthly basis, tobacco shoppers are contributing almost £70k* to an individual store - with over £20k* of this being on purchases other than tobacco. Therefore, tobacco remains a catalyst for impulse purchases from other categories, such as snacks and drinks.
* Lumina Intelligence Convenience Tracking Program - Jan 2021
The winner of the tobacco retailer of the year award will demonstrate the following:
Range assortment
Stocking a tobacco range that reflects the preferences of local adult smokers, merchandised according to category principles.


Availability
Demonstrates the importance of ensuring all tobacco brands are always available for adult smokers.


Legislation
Understands tobacco legislation, how it affects the retail industry and acts as a proactive voice for their peers.


Market and category knowledge
Actively aware of the latest retail trends and applies these to their everyday business, adapting and evolving to demonstrate growth in their tobacco category.
Best New Store Award
The best new store award recognises the best new-build c-stores (including transformations of buildings previously used for other purposes) and the best major refurbishments of c-stores in Scotland – a major refurbishment is a project that has changed all or the majority of an existing store and has introduced new fixtures and equipment.
Convenience stores in Scotland of any size that opened or re-launched between 1 October 2019 and 30 September 2020 are eligible to enter the Best New Store Award.
Judges will be looking for:
Design
A store that has an impressive interior and exterior – likely to attract and please customers. A well-planned internal layout, good lighting, attractive fixtures and good finishes.


Development
Evidence of good early development of the concept of the new store. For example, what were the original goals and targets in terms of providing an improved service to customers, improving the shopping experience, improving energy use etc?


Good planning and project management
In collaboration with designers and shopfitters and, where appropriate, with suppliers, symbol groups, wholesalers and merchandisers.


Fresh ideas for a fresh store:
For example – new thoughts on interior design; changes to equipment or displays for particular product categories such as tobacco, alcohol, soft drinks, food to go, or fresh and chilled; or new ways to attract or influence customers such as media screens or social media campaigns.


Evidence of success
Has revenue, footfall, and/or basket spend increased since the new store opened? Are there signs of improved customer satisfaction and/or improved staff engagement and performance?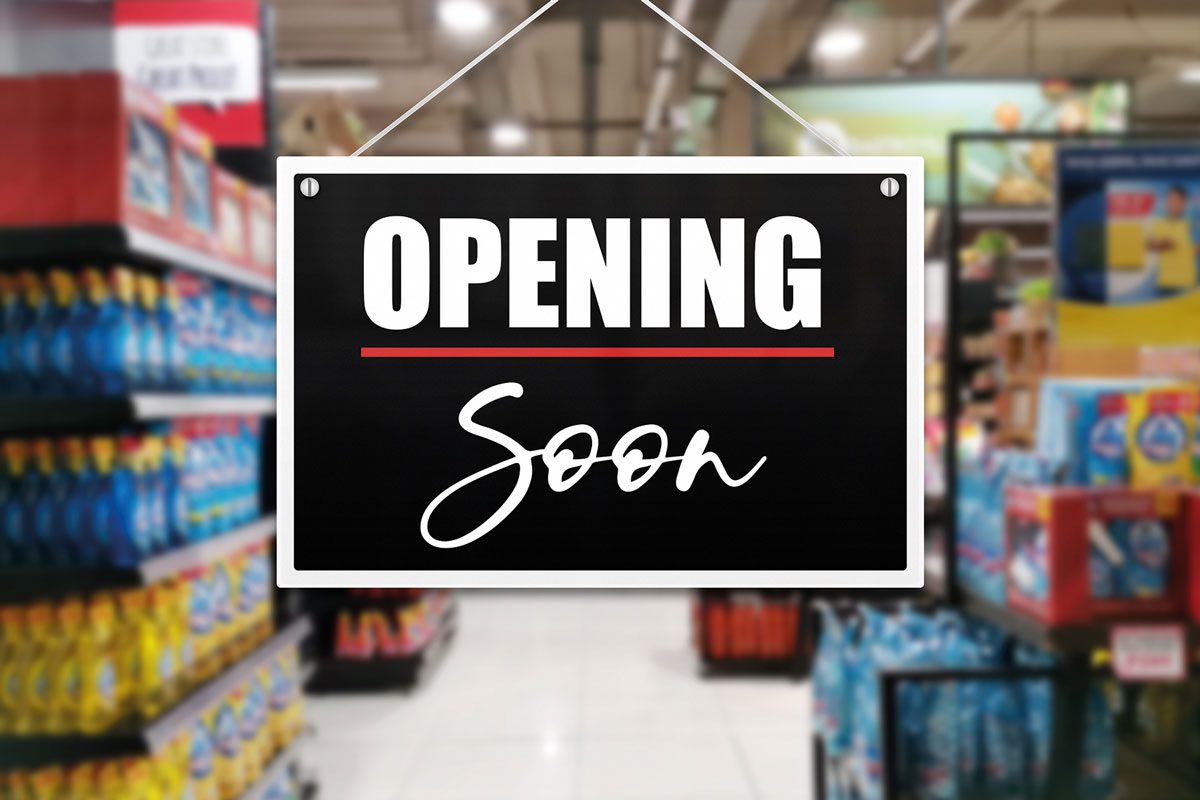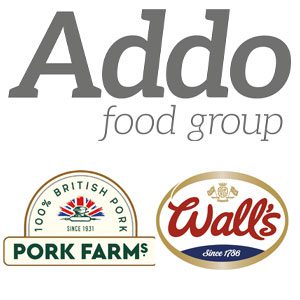 Chilled Retailer of the Year - Supported by Addo Food Group
This exciting award will be given to the store which can demonstrate how it is taking maximum advantage of the chilled food opportunity. Chilled foods can present a number of challenges to the retailer. We want to know more about your approach. Do you use best practice throughout your chilled operations? Are you applying established techniques with an individual twist?
The award isn't all about having the most chilled space for your store, but about making best use of the space you have.
The judging criteria will include:
Range
Demonstrate initiatives that have tailored your chilled range to maximise the opportunity presented in your store.


Merchandising
Evidence of excellent merchandising. Ease of shopping is paramount, and with the average time spent in store as little as three minutes, and over 70% of purchasing decisions made at the fixture, many retailers gain significantly from improvements to their merchandising.


Promotions
You should demonstrate an ability to maximise sales uplifts through promotional activity in your chiller to drive incremental purchasing, making good use of point-of-sale materials.


Operational excellence
General good store practice covering on-shelf product availability, fixture cleanliness, price labelling, stock rotation, sales-based ordering and waste management.
Independent Retailer of the Year - supported by Booker Group
The retail industry has changed considerably in recent years and many independent retailers now work in conjunction with symbol groups, food-to-go brands, fuel companies and more. For this award we view an independent retailer as a business such as a c-store or forecourt store – operating up to three stores – where the owner is directly involved in the day-to-day operation and management of the store(s) and is, ultimately, the main decision maker. The store(s) may operate under their own name or under a symbol or fascia.
Judges will ask:
Commercial viability
How have you developed your store and your service in recent years? Has that achieved growth in both sales and profits? What are some of the best things about your store and business? What are your USPs?


Strength and resilience
How do you face up to competition? Do you face significant competition from other independents or symbols, multiple convenience stores or discounters? What have you done (or what do you plan to do) to meet such competition?


Staff development
Independents rarely have the same training resources as large groups of managed stores. How do you organise staff training and development? How do you inform staff of items of importance to the business and encourage a feeling of ownership and commitment among your employees? Do you hold regular staff meetings? Do colleagues have a career path?


Marketing and communication
How do you get your message across? Do you use leaflets and flyers? Do you have promotional screens in store? Have you developed a social media presence? Do you use advertising or have a relationship with the local media?


Community involvement
Are you involved in local activities, events, festivals, groups and/or charities? What have you done in recent times? Do you ensure your business also benefits from your efforts? Do you hold your own community events and fundraising?


Trade and market knowledge
How do you use suppliers, wholesalers and trade publications to enhance your market knowledge? Do you actively engage with them? What value does this add to your business?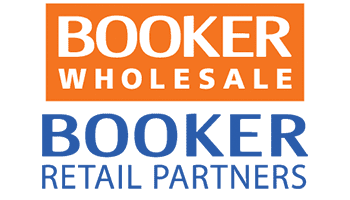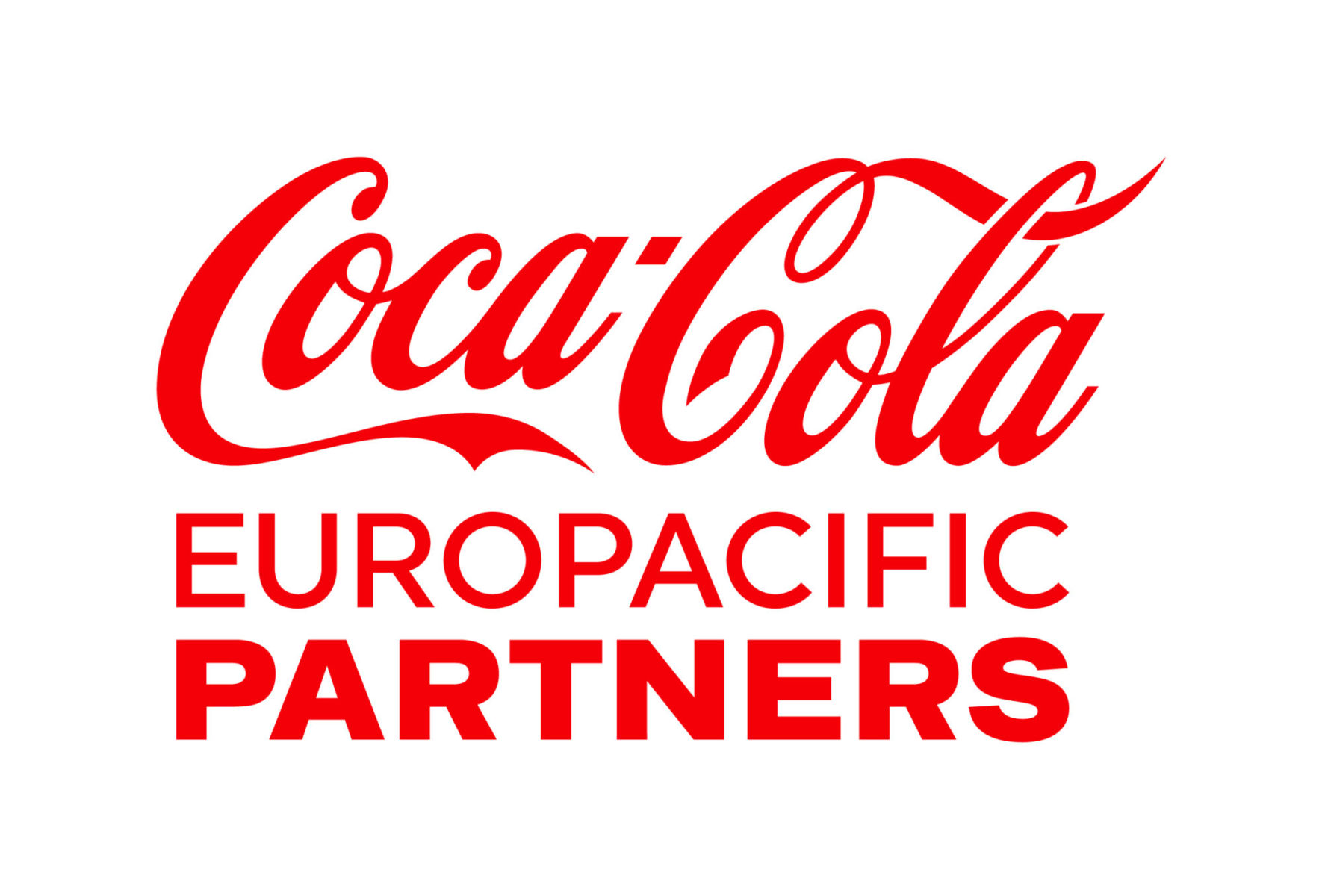 Best Soft Drinks Retailer of the Year - supported by Coca-Cola Europacific Partners
Soft drinks are integral to modern convenience retailing operations due to the diverse range of shoppers they appeal to and relevance to different consumptions occasions.
Judges will be looking for stores that score highly on getting the range right, running impactful promotions and merchandising their soft drinks effectively.
We will judge the following criteria:
Range
Effective soft drinks range. Does the outlet meet shoppers' needs by providing choice across all key sectors and brands whilst allocating more space to best sellers? Does it cater for current trends including the demand for zero sugar soft drinks, new flavours, as well as providing on-the-go and take-home packs?


Promotions
Successful promotion of soft drinks. Does the outlet provide a number of points of interruption, alerting shoppers to the presence of soft drinks, whilst clearly communicating prices and promotions?


Display
Improved merchandising standards. Does the outlet have impactful displays and fixtures that make it easy for the shopper to quickly and conveniently find the soft drink they want?


Symbol Store of the Year - supported by Barr Soft Drinks
TWO PRIZES FOR THIS CATEGORY:
• Single Store
• Multiple Stores
Running a symbol store is an exciting and rewarding opportunity, with agreed standards to implement as a manager while retaining individual ownership or accountability for the store.
Judges will be looking for:
Operational excellence
Clear demonstration of the consistency and standards expected by the symbol group.


Training
Strong business and staff training plans showing a clear vision for the future.


Marketing and communication
Evidence of local community interaction and a tailored offering to suit local needs.


Promotions and technology
Evidence of targeting convenience/top-up shopper missions through the use of new technology.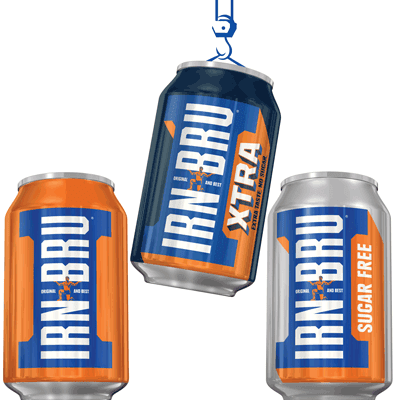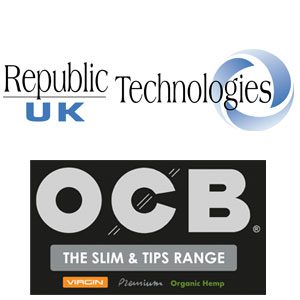 Industry Achievement Award - supported by Republic Technologies
This is an award for an individual who has made his or her mark on Scotland's independent trade, for the benefit of all. Scotland's convenience retailing trade has undergone huge change in recent years and the near future promises much more of the same.
The most important influences on the trade are the people who play their part in it – as owners and entrepreneurs, managers and educators, activists and innovators.
Judges will be looking for:
SUCCESS
An individual who has achieved substantial commercial success in the wider business world through exceptional vision and business understanding.


INSIGHT
Evidence of dedication, ideas and opinions that have provided valuable insight and growth throughout the industry.


INNOVATION
An individual who demonstrates an innovative approach which has either radically changed an established practice, or introduced a new practice, for the benefit of the industry as a whole.


INVOLVEMENT
Someone who demonstrates outstanding commitment to relationships with others including suppliers, employees and the community.


Sustainability Champion - supported by Britvic
Sustainability is now a key consideration for shoppers, affecting purchasing decisions and the reputations of brands and businesses across sectors. It's also a key consideration for all forward thinking retailers, as sustainable practices help to safeguard our future both ecologically and economically. By taking steps to reduce carbon footprint, cut back on waste, and tackle litter, many of Scotland's independent retailers play a valuable role in their community. Scottish Grocer and Britvic are seeking an innovative retail business that has taken concrete steps to boost its environmental credentials – a business fit to be crowned Sustainability Champion.
Judges will look for:
Action
What steps has the retailer taken to improve its sustainability credentials? Improved energy efficiency through eco-friendly lighting or chillers? Trialling a reverse vending machine for collecting drinks containers? A reduction in packaging in grocery or food to go? Working with the local community to reduce litter in the area? Taking action in-store to reduce food waste? Increased local sourcing?


Education
How does the retailer ensure staff are up to speed on all sustainable practices? Has the retailer promoted sustainability via social media or to customers in-store? What steps has the retailer taken to educate themselves on new and emerging technology or sustainability practices? Has the store engaged with any community groups or local schools?


Evidence of success
Can the retailer show evidence of improvements in sustainability? Have energy bills come down? Has there been an increase in recycling? Has the store successfully cut down on the waste it produces? Is there a noticeable reduction in litter around the shop? Has the retailer had any positive feedback from customers or the local community?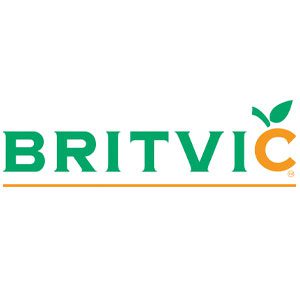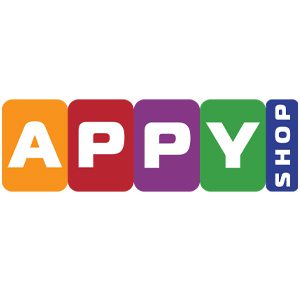 The Innovation Award - Supported by Appy Shop
The innovation award recognises that innovation is crucial to community retailing in Scotland and that the country has some remarkably innovative convenience retailers. The Innovation Award will be presented to a store, retailer or retailing company that has shown new thinking and/or imaginative application of existing best practice to improve the service offered to customers and improve commercial performance.
Convenience stores and convenience store companies in Scotland are eligible to enter the Innovation Award.
Judges will be looking for:
Effective new thinking
New ideas, new products or new services, staff training initiatives or changes to the way a store works that have achieved positive results for a c-store or c-store retail company in the last year.


Effective changes
For example, changes to layout, the introduction of new deals or solutions (such as meal for tonight offers), the introduction of new ways to communicate with customers.


Good use of equipment and materials
Excellent, imaginative use of items like chillers, promotional stands and point-of-sale material to create areas of interest to customers and a sense of theatre in store.


Good use of technology
Different stores will have different levels of technology in use, of course, but we'll be keen to see imaginative use of hardware and software, where it is available, in everything from stock control to media screens, loyalty schemes and more.


Great examples of customer engagement
Those could include organised events, imaginative involvement in local galas, work with local schools, or great use of social media.
Learning
Not all innovation works perfectly every time but you can always learn from new projects. What have you learned from innovating?
Customer Delivery Store of the Year - Supported by Snappy Shopper
Home delivery has emerged as a key driver of sales and margin growth for many convenience retailers across Scotland. However, not all home delivery services are created equal, and as competition heats up in the delivery sphere, this award recognises retailers who go the extra mile without sacrificing on standards.
Judges will be on the hunt for a retailer who can demonstrate excellence in the following areas:
Range
Does the retailer offer a range that is effectively tailored to their home-delivery platform? Is there evidence of effective sales data monitoring to maximise the opportunity home-delivery provides?


Technology
Has the retailer introduced a home-delivery platform that's fit for their store? Does the retailer make use of all the resources their technology partner provides?


Customer satisfaction
Does the retailer have a method of recording customer satisfaction with their delivery service? Are deliveries made in a timely fashion with orders filled accurately across the board?


Growth
Has the retailer taken steps to grow their home-delivery service? Does the retailer make effective use of point-of-sale materials in their store to highlight their delivery offer? Is there evidence of effective use of promotions or loyalty schemes to attract customers to their home-delivery service?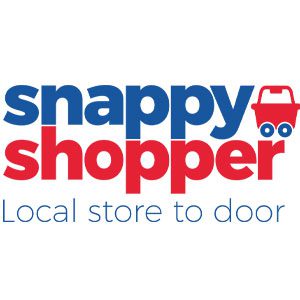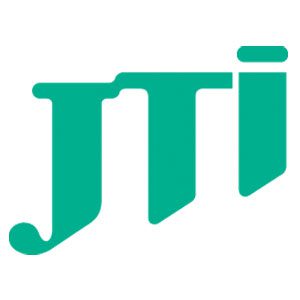 The Entrepreneur Award - supported by JTI
Entrepreneurs see opportunities and follow them through. They have vision, show initiative and work with confidence. And they are the driving forces of virtually every industry.
Scottish Grocer and JTI are looking for an individual running a business or businesses in Scottish independent retailing who shows those qualities, who actively seeks new opportunities, works to achieve bold goals and delivers success.
Judges will be looking for:
Market knowledge and consumer insight
The winner of The Entrepreneur Award will have a thorough knowledge of the market they serve as a retailer. That will include a deep understanding of the preferences and requirements of regular customers, of market trends, responses to new product developments, responses to various promotional mechanics and more.


Risk taking
A mature but forward-looking attitude to commercial risk is a characteristic of the best entrepreneurs. Our award winner will have been willing to invest and back their own judgement. They may have recently organised a major new project, or expanded an existing business, or developed new strands of commercial activity.


Decision making
The winner of The Entrepreneur Award will be able to make quick, effective decisions on complex issues, even under pressure. A clear leader, he/she will be an excellent judge of the abilities of others and a skilled delegator, they will be able to motivate colleagues and employees, and will communicate well with key professional advisors.


Flexibility
The winner of The Entrepreneur Award will have the ability to re-evaluate and respond to new opportunities and to difficulties that arise - during the development of projects, during launch activity and in the operation of a business.
Innovation in Impulse - supported by Suntory Beverage & Food GB&I
Impulse sales are a key contributor to any convenience store's bottom line, giving retailers a chance to use their creativity and category knowledge to drive sales. For this award, Suntory Beverage & Food Great Britain and Ireland and Scottish Grocer are on the hunt for a retailer who takes an inventive approach that entices their customers and keep the tills ringing.
Judges will be looking for:
INNOVATION
There is more to good impulse retailing than placing products close to the till. We're looking for a store with fresh ideas: an attention grabbing display or innovative promotional mechanic, a clever loyalty scheme, online outreach, or an engaging approach to seasonal products.


MERCHANDISING
Impulse retailing often takes place over a tight space, so merchandising is key. The range should be both eye-catching and easy to shop, with sales driving SKUs in prime position to keep the tills ringing.


RANGING
Give the people what they want. With square footage at a premium, every SKU should earn its place so we'll be looking for a retailer with a system for assessing what's working and what's not, and who knows when to give something a try and when to drop.


VALUE
Everyone loves a bargain and we'll be looking for retailers who know how to effectively implement promotions and deals without sacrificing margin. Two for ones, BOGOF, meal deals — there are plenty of options out there, and we want to see how retailers have used them effectively in their store.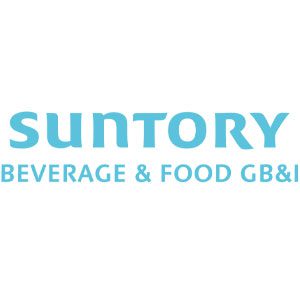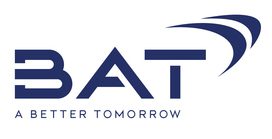 Community Retailer of the Year - supported by British American Tobacco
Scottish Grocer & British American Tobacco are looking for Scotland's Community Retailer of the Year – a retail business that engages, empowers and supports their community, making an especially strong, effective contribution to its local area.
The key to success in this category comes from recognition that your store has made a significant mutually beneficial contribution to its local community.
Judges will be looking for evidence of any of the following criteria:
Local support
Sponsorship/support of local activities and groups – especially in areas like well-being, social cohesion, and culture.


Community projects
Participation in local community environmental projects.


Industry initiatives
Involvement in wider industry programmes (for example My Shop is Your Shop, Fairtrade Fortnight) in ways that bring your local community into the initiative.


Advice
Contributions of time, expertise and advice to community projects and activities.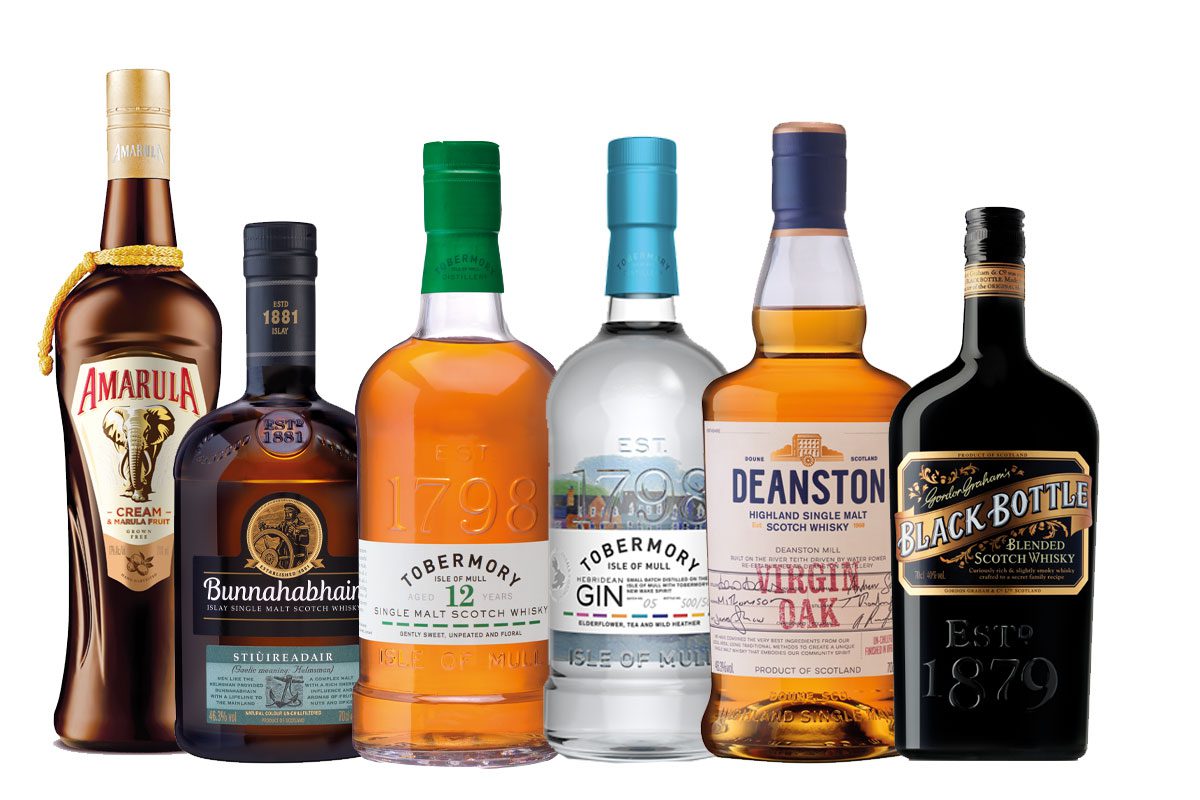 Licensed Retailer of the Year - supported by Distell International
Beer, wines, spirits and other drinks play a major role in many Scottish local stores. However, drinks is a category that needs careful attention and care. We're looking for a retailer who provides a great drinks service and who does so creatively and responsibly.
Are you our Licensed Retailer of the Year?
Judges will be looking for:
Range assortment
A great range of beers, wines, spirits, ciders and other drinks that is well-tuned to the needs of the store's customers.


Knowledge
Interest in developments in the drinks market, including product knowledge, product provenance, new product launches and seasonal marketing activity.


Display
Excellent understanding of the importance of good chiller display, on-shelf display and, if appropriate, off-shelf stacks.


Merchandising
Excellent merchandising and good understanding of the part played by various pack sizes in drinks displays.


Promotions
Good use of promotional activity within the regulations defined by Scottish laws on alcohol retailing.


Training
Good training for alcohol-retailing staff.


Compliance
Full compliance with laws, regulations and best practice in alcohol retailing.
Employee of the Year - supported by Nisa Retail
Staff are the lifeblood of any business. Without their skills, determination and quality, delivering business targets would be almost impossible. Your staff provide something special and here is the chance to thank someone for their dedication, ideas and hard work. We want to hear why your employee is Scotland's Employee of the Year.
Entry is open to staff members below the level of store manager.
We'd like nominators (store owners or managers) to give us:
A short introduction to your nominee – including his or her full name, their role in the business and their history in the store.
Your reason for the nomination. Tell us what makes your employee special.
Judges visiting short-listed entrants will be looking for:
Enthusiasm for the job, the business and the customers it serves.
Examples of dedication and hard work.
Excellent awareness and implementation of all responsible retailing requirements.
A real interest in retail and in making the best of the business through key retailing skills and activities such as merchandising and customer service.
Enthusiasm for self-improvement through training and development, and keenness to help others develop their skills.
Evidence of 'going the extra mile' to make something work well.
Evidence of a special relationship with the store's customers.