Industry Achievement Award
CRITERIA :
[hr]
This is an award for an individual who has made his or her mark on Scotland's independent trade, for the benefit of all. Scotland's convenience retailing trade has undergone huge change in recent years and the near future promises much more of the same.
The most important influences on the trade are the people who play their part in it – as owners and entrepreneurs, managers and educators, activists and innovators.
The judges will be looking for:
• Evidence of dedication, ideas and opinions that have provided valuable insight and growth throughout the industry.
• An individual who has achieved substantial commercial success in the wider business world through exceptional vision and business understanding.
• An individual who demonstrates an innovative approach which has either radically changed an established practice, or introduced a new practice, for the benefit of the industry as a whole.
• Someone who demonstrates outstanding commitment to relationships with others including suppliers, employees and the community.
[hr]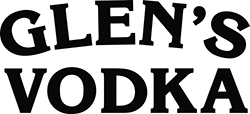 SPONSORED BY :
Glen's is the No 1 spirit brand in the Scottish convenience channel with over 70% market share and retail sales of £36mn pa.
Glen's vodka is the brand of choice for many loyal consumers throughout Scotland, with growing distribution in many regions of England.
The Loch Lomond Group has embarked on many exciting developments for the Glen's brand.
[hr]
[btn link="https://scottishgrocer.co.uk/awards-entry-form/" color="red" size="size-l" ]Enter now[/btn]