Health Promoting Retailer of the Year
CRITERIA :
[hr]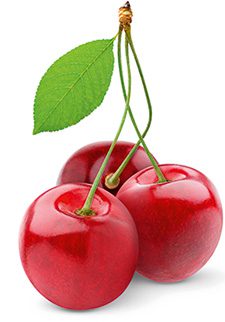 Leading a healthy lifestyle is becoming increasingly important to modern day consumers. Retailers have recognised this and are constantly widening the variety of tasty and healthy options available to shoppers and ensuring that they have practices in place for the responsible retailing of alcohol. We want to recognise individuals and companies are continuing to make a positive difference to the way people live today in creating a healthier Scotland.
What the judges want :
• The category is designed to reward a retailer who has introduced good practice designed to encourage a healthy and well-balanced lifestyle.
• They should be able to clearly demonstrate how their innovative approaches have encouraged people to adopt a healthier lifestyle. They should also be able to demonstrate that measures are in place to avoid the irresponsible promotion or selling of alcohol and that all reasonable precautions are taken to avoid underage or proxy sales of alcohol and tobacco.
• Examples should be given as to how the retailer has played a part in implementing healthy living in the community, especially in low-income areas. For example, has the company encouraged involvement with a healthy activity/health-promoting school? Is a good choice of fresh, healthy produce available? How is alcohol being sold responsibly?
• The retailer should also demonstrate how his/her actions have contributed to improving health and wellbeing in his/her local community.
SPONSORED BY :
[hr]


The Health Promoting Retailer of the Year Award acknowledges the important role that local convenience stores can play in creating a healthier Scotland, a key strategic objective for the Scottish Government in its route map to prevent excess weight and obesity and one that is recognised through its Take Life On Campaign. The campaign covers physical activity, healthy eating, wellbeing and responsible alcohol consumption recognising that simple achievable changes in everyday life can bring real benefits for our health and wellbeing, in terms of helping to reduce the risk of heart disease, cancer and diabetes and promoting positive mental health. (See www.takelifeon.co.uk)
The Scottish Grocers' Federation's Healthy Living Programme is a partnership between the Scottish Government and the SGF to promote and increase access to, and take-up of, healthier produce in local neighbourhood shops, especially in low-income areas. Members of the programme have reported sustained sales increases in healthier foods thanks to staff training, PoS materials and adopting new sales practices. To find out more, contact the SGF on 0131 343 3300.
[hr]
[btn link="https://scottishgrocer.co.uk/awards-entry-form/" color="red" size="size-l" ]Enter now[/btn]