Employee of the Year
CRITERIA :
[hr]
Staff are the lifeblood of any business. Without their skills, determination and quality, delivering business targets would be almost impossible. Your staff provide something special and here is the chance to thank someone for their dedication, ideas and hard work. We want to hear why your employee is Scotland's Employee of the Year.
Entry is open to staff members below the level of store manager in independent and symbol c-stores and co-ops.
We'd like nominators (store owners or managers) to give us:
• A short introduction to your nominee – including his or her full name, their role in the business and their history in the store.
• Your reason for the nomination. Tell us what makes your employee special.
Judges visiting short-listed entrants will be looking for:
• Enthusiasm for the job, the business and the customers it serves.
• Examples of dedication and hard work.
• Excellent awareness and implementation of all responsible retailing requirements.
• A real interest in retail and in making the best of the business through key retailing skills and activities such as merchandising and customer service.
• Enthusiasm for self-improvement through training and development, and keenness to help others develop their skills.
• Evidence of 'going the extra mile' to make something work well.
• Evidence of a special relationship with the store's customers.
SPONSORED BY :
[hr]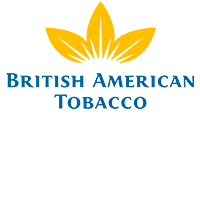 British American Tobacco is a leading international tobacco company with brands sold in more than 200 markets.
In the United Kingdom, BAT continues to build its brand portfolio to address the key needs of adult consumers. The key brands for BAT UK are Pall Mall, Cutters Choice and Rothmans.
British American Tobacco recognises the time, dedication and talent it takes to provide excellent retail service and is therefore delighted to be associated with the Employee of the Year Award.

[btn link="https://scottishgrocer.co.uk/awards-entry-form/" color="red" size="size-l" ]Enter now[/btn]